Worse than Austin himself saying "what", but far better than the "what" chant in general.
Odd career is Ron's, has the distinction of being the first recognised Black champ (even if it was on a house show) looked a million bucks and clearly had the charisma, but then didn't really get the chance to do anything with it.
That said, I loved The Nation of Domination, his stuff with The Rock in that period made him a star, plus there's this total bollix: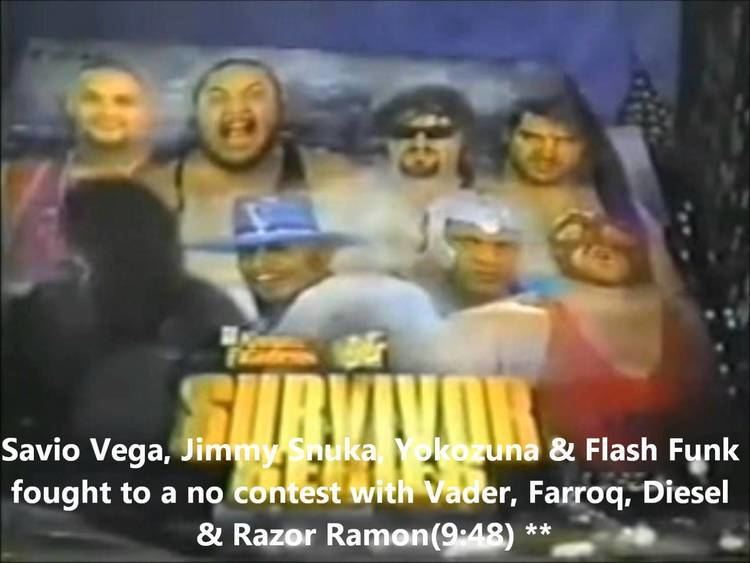 Shame he didn't get too much of a singles run in WWE; could have probably done something with one of the belts as leader of the Nation, even if The Rock turned out to be the stand out star in that faction.
I think he could have been a bigger star than he was. As said already, amazing look, could talk. Why WWE didn't use him more than they did, I'll never know.
I do hate how he's now remembered in WWE as the "Damn!" guy, rather than everything he's done. He's so much more than that
Same here - the fact it's come out on top as his best "match" in the eyes of DiS is as sad as it is unsurprising.
Is that what the crowd are shouting? I never did work that one out.
Anyway, Ron Simmons was immense in Doom with Butch Reed and went on to a well-deserved run for the WCW world championship. He was good to begin with in the WWF, although don't know why they decided to call him Faarooq. Especially since I seem to recall Jim Ross (or someone) addressed him as "Ron Simmons" and he went mad and told them not to call him that.
From what I could see though his title run was a bit meh
Fell on his arse at Rumble 1999
Aye, I meant he deserved to make the move from tag team to title contender. They were never going to give him a massive long run.
It's a shame he was seen as a placeholder for the purpose of a big pop, reminds me of another recent African American world champion…
Gonna do a quick turnaround this week so get your votes in!
I voted 3 for his wwf run, very naive when it comes to his wcw stuff. The dominator is terrifying
Apparently dude didnt need to work out to maintain his physic, lucky bastard
They were lightyears ahead with this angle, being the first black world champ and being condescended to by the likes of Harley Race and Vader
If he was a decade younger he'd have absolutely torn up the card as a legit, athletic big man (imagine him against the likes of Goldberg, Booker or Benoit when he could still properly go). Unfortunately he was given a stupid helmet as he began in the WWF, outshone by the Rock in the nation - who wouldn't be tbf, and then too old to do much in the APA. But he always maintained an air of legitimacy, was pleasingly snug and was always charismatic and entertaining. A generous 3.
Setting up next one now so last minute votes please, I also thought as we did A.P.A but not Steiners (and let's be honest we're not doing Rick) then quick bonus poll
And who's next (amalgamated from JBL thread)
Rikishi Fatu
Arn Anderson
Ric Flair
Barry Windham
Lex Luger
Dustin "Goldust" Rhodes
Ludvig Borga
Flash Funk/2 Cold Scorpio
Ahmed Johnson
The Road Warriors/Legion of Doom
The Undertaker
The Rock
D-Lo Brown
Papa Shango/Kama/Godfather
Mark Henry
Ken Shamrock
Terry Funk
Edge
Christian
The Dudley Boys
The Hardy Boyz
Tazz
Val Venis
Test
Jeff Jarrett
Scott Hall
Batista
Shawn Michaels
The Big Show
Rey Mysterio