Discovered these much later as well. Both arguably each band's strongest release
Sparklehorse a close second in the album stakes but Is This It has just had too big an influence on my taste not to get the nod, arguably the most important album I've ever bought in terms of shaping and changing my taste
Amazing video. That's my pick for track of the year too then
Yeah it's fucking brilliant. So gloriously amateurish.
I had a massive poster of this album cover on my teenage bedroom wall circa 2001/2002 which id completely forgotten about till this reminded me.
Just to caveat, I didn't come across Mogwai until around 2006, but retrospectively this is 2001s best imo.
So good. Definitely giving this album a relisten asap.
Oh shit was White Blood Cells 2001? That's a fucking good record that is.
I need to dig out my copy of A Future Lived in Past Tense since it seems like Juno's stuff is never going up on streaming sites
Also, always forget about Go Forth. Guess I connected more with the albums that sit either side of it. Not sure why as it's so bloody good too. Might need to queue it up and take it for a spin next week
Says a lot about how good Rooty is that this song is great and probably not even in my top three songs on the album
Listening to Burning Brides' Fall of the Plastic Empire right now, it's so good.
Vividly remember getting into my car at night after playing basketball, turning on the radio, and hearing the tail end of a disgusting riff ring out on a live and local show. Thought I had missed something great.
But then the song suddenly exploded back to life, sounding as if someone had set fireworks off inside of the snare as the rest of the band locked in around it. Remember thinking "this has to be that band Buddyhead keeps raving about" and sure enough it was.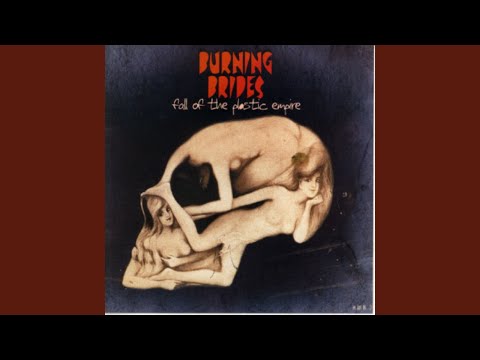 Love how they start opening up hell around the 1:50 mark here.
What a fucking outro. It still gives me goosebumps at the 3:51 when it suddenly shifts gears with that low riff and then again when the pick slide at 4:22 ushers in the final sequence. And again when that very subtle, early drum fill at 4:28 destabilizes things right into the crunch of that riff.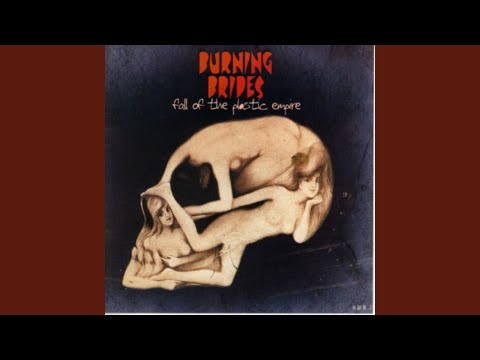 Still probably the most terrifying snare sound I've ever heard.
Kind of a life changing album / band for me. If it hadn't been for them I probably never would have started a band or recorded an album or even written a song.
Oh, Inverted World is perfect