What's happening party peopleeeeee
Sleepy. Working from wfh. CBA. Standard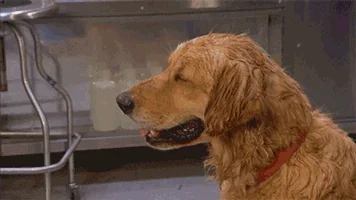 (Not yet, but soon)
Had a great Sunday of bands, not very psychy tbh but loud and fun. Considering getting early bird tickets for next year already - is this maturity? Didn't see Sorry though @Ruffers - sorry
Bumped into a v old school diser too, who I hadn't seen in maybe a decade, and think we might catch up in the future too. So that was lovely!
Do some work, escape into the sun, have a massage. That's the day in totality
Alright, dad's coming round later to have another go at fixing the taps in the bathroom - we had a brainwave and hoping this will work - if not, got to bite the bullet and phone for a plumber

keep your fingers crossed that shucks senior can fix things.
Apart from that, meetings, bit of freelancing on the side and trying to stay awake for 8 hours.
Got stung by a wasp yesterday and it really hurt
Morning all!
The Child was awake again during the night. Not for that long but long enough for me to feel hungover this morning.
I've got to plan some classes for the next few days and mark some work (maybe), and I'm playing football after work tonight.
My lunch is a bit of a strange mixture of leftover lentil sauce and crackers - I'm approaching it like soup or stew.
Aight?
Got a new washing machine being delivered and installed today. It's been almost ten years to the day since I bought the old one, along with a fridge freezer. The fridge freezer also conked out at the start of August. Hmm.
Gotta tell you, there's nothing more tedious than shopping for white goods.
Hard agree with this. So much meaningless choice.
First draft of Nine Inch Nails lyrics etc
Really close to pulling a sickie but my last one was on a Monday so don't think I can. Desperately cba
Getting my boiler serviced this morning, if you know what I mean
Working and feeling like absolute shit really don't go together huh. CBA CBA CBA
It's too hot and all the front doors in my block are being replaced this week so it's annoyingly loud and my legs hurt. Very good chance I stare into space and do no work.
I was planning on getting some work done today, but I've just noticed that the free infinite Picross generator website I use lets you do grids of up to 30x30 and not just the 10x10 I usually do, so
I'm in work, and having an asparagus cup a soup for breakfast.
AMA
You done an asparagus wee yet?
early days, very early days, I'm only half way down my cup.
I do need a wee though.
Outside smells like fire and has done since about 9pm yesterday. Am sure this is all fine.
Off today as last day of summer holidays. So much dread for tomrorow that its already ruined today