He's not wrong.
This post paid for by PROF$.
If LCD Soundsystem had released this, it'd be the worst thing they'd ever released by some distance.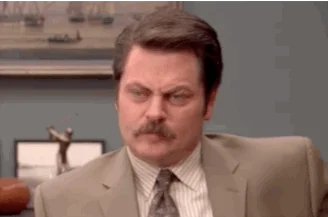 @TKC Have you heard any of the Lufthaus stuff? If you like techno/electro-oriented Robbie it's great
Got it queued up to listen today, I hadn't actually realised it was a full blown project - saw it come up on Spotify a while back but thought he'd just done guest vocals or something, so will have a listen today
Big fan how one of the members share their name with
Haha I know, that was my first thought too!
Lufthaus are supporting him on tour so a double duty for the Robster!
of course, ths irony is that 'Rudebox' was a Goldsworthy & Murphy production
I wonder if he'll wear a mask or something to keep up the pretence that it isn't him.
FFS, I had to go and check to see if this was true.

the beat really isn't unlike something on DFA!