Here it is. Post about your day. Complain about the weather. Tell me about your breakfast

(Work, in between THPS, reading etc. Meant to have a mate round for a takeaway later but that's going to take ages because of the football isn't it, and I'd quite like to watch it and know she won't)
Grey and muggy here. Not intending on spending any time outside today so I don't care.
Aldi Greek style lemon yogurt topped with a peach, and a cup of tea. That was about 90 minutes ago. Might have some bran flakes and a coffee next.
I have some AOB: It's bin night tonight and our bin is full and heavy but plasticmike isn't here to take it down the steps to be emptied


Still laying in bed. Start work in 4 minutes.
Morning Rob et al!
The weather is warm here. I'm very happy with it. Our decking was finished yesterday so might sit out this afternoon once the sun moves round.
Breakfast was some buttered slices of toast and two coffees.
Most of my plans today involve domestic tasks like washing and grocery shopping.
Day 5 of isolation

Morning
Work, no plans, not much to say today really but I'm glad we have a daily thread now
Very warm, having a prework walk listening to Sigrid. Team day today which means I have to run a tour whilst they socialise or whatever and they've rearranged the team lunch to be team drinks after the tour so I cant go because of childcare. Cool. Seems totally fair.
Morning!
Grey and damp again. Bloody weather!
Porridge
Waiting for a parcel to be delivered then a quick bit of bike. Watching football later.
Speaking of the parcel…
My item will be delivered:
Before 0933
0933-1032
1033-1132
1133-1232
1233-1333
After 1333
A complicating factor is the person who delivers parcels for Royal mail has a habit of delivering them to the wrong street…
Morning Rob, Morning Everyone!
WFH today. Popping out at lunch to do a grocery shop as didn't have time at the weekend. Big dog walk this evening. It'll be quiet cause everyone will be watching football so that's good.
Weather is ugh…it's warm but grey and drizzly. Not ideal.
Breakfast is porridge with strawberries & honey and a mug of coffee.
Hello.
Think that's all I've got. I could do A Moan about how Twitter is basically unusable when there's Euros, Wimbledon and Love Island on at the same time, but… actually that's about it.
Made a really good coffee this morning.
mid year review today. at 4pm. great.
also.

hello.
AND ANOTHER THING: how come eBay is so shit now? Navigating to your wishlist and stuff is just needlessly difficult. And I missed out on a bargain yesterday because it didn't email me saying a watched item is ending in x hours.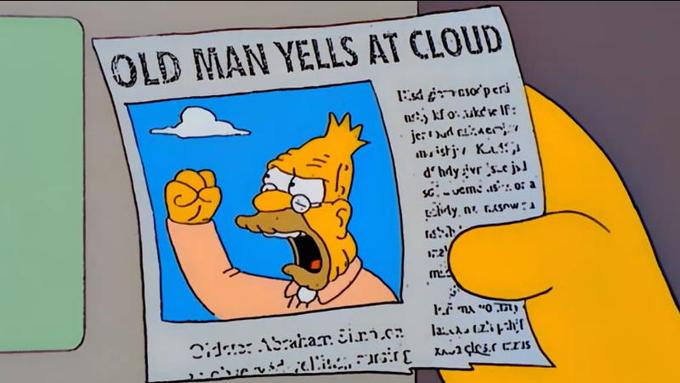 got up at 7 to go for a run like some sort of keeno. having a salmon and cream cheese bagel after all of yesterday's #salmonchat had me jonesing. waiting to get some patronising, unhelpful notes from the head honcho so that i can sit here moaning all day. maybe i'll just play metroid instead.

today is the worst day of my week and it is going to be a very bad day. Double work AND my boss has scheduled a meeting at my finish time like…waaaaaaahhhhhhhhttttt?!
Looking like a glorious day out there. Wanted to go a run but actually might be too hot already. Bairn 1 in nursery, bairn 2 currently not screaming so that's noice.
Think I'm going to paint the shed.
Been having tasty, tasty granola recelty, with flaked almonds ,raisins amd maple syrup.
It's grey and miserable.
Granola with grapes and Yog for breakfast. Was fine
Got the day 'out' to write reports and moderate stuff. Fun.
Made yourself??
I have M and S. It's v good