Because they're on before him.
I just wanna be your support band captain
Is this finally going ahead?
If so, tell the support act. I thought the support was Papercuts but it's been changed.
Aye he was great. Some mad French/Mexican guy who had loads of cringy songs about divorce and erectile disfunction. Somewhat similar to Alex Cameron with added dancing and audience interaction.

This guy has displayed more self confidence in two photos than I will in an entire lifetime.
I've been looking forward to this gig for two years but
"audience interaction".


Not THE Dean Wareham? Doing the hits? To a sold out audience?
Audience interactions with Galaxie 500 fans can't be the most uplifting experience for anyone involved.
Seeing him in Islington tonight, 2yrs and 3 months after the original date should've been, interaction with a support act gives a sense of unease but I may hug him, who knows. I keep calling it the "Galaxie 500 gig" to my wife, I love G500 and On Fire, she barely knows them.
I hope it's not disappointing, please don't be disappointing Dean.
It's been so long…
Someone was telling me that they were taking their daughter (who'd really got into Galaxie 500) to the gig but they were worried that the venue wouldn't let her in because she was just 16 - now the gig is finally here and she's just finished her first year at Uni!
I've been pulled into work on a day off last minute for a late shift

. Sucks but I'll go in at 2pm.
Looking at the setlists, Wareham plays a few songs from his new album before going into On Fire.
He's on stage at 8:45pm according to The Islington Assembly Hall website. Hopefully I should get there for a bit after 9pm when he starts On Fire I reckon (I hope).
Don't think the support will be on that early
I'm going to queue early and protest at Galaxie 500 fans being upbeat and happy people and being up for audience participation.
Down With This Sort Of Thing
Ha, that's great! It is bonkers looking back at the initial dates for it. I remember when it was rescheduled for something like Feb 2021, then Feb 2022 and then July 2022, seemed like it would never come around, but alas…it's tonight!
to be honest hardly any of them were (which made it better)
Ryder The Eagle supports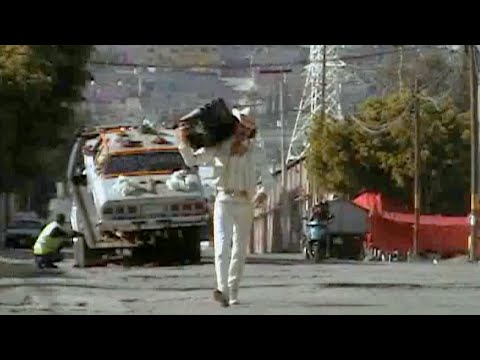 checking this and other videos I can tell it'll be a tiring wait for Mr Wareham.
I was originally planning to go to the Edinburgh show but dallied on getting tickets. I moved away from Edinburgh seven months ago, so pretty glad I didn't!
Rhyming 'June' with 'Cameroon' is quite a couplet. Yep, I don't think I'll be fretting about missing him if I'm delayed on the M62.
My mind will be open. He makes a good video, I'll give him that.