Nor have I but I like to give the people what they want.
surf n turf mix grill innit.
i'm panicking about my lamb chops now - think I want to sub them for 2x garlic chicken thighs. lamb doesn't mix well.
is it possible at this late stage, funky? is everything already on the grill?
Surf n turf and mixed grill are two different meals for different occasions for me. Plus lobster>prawns.
It's not too late to switch but I find the lamb gives a nice different element to the other meats.
lets incorporate them. they're compatible. don't you feel like a nice garlic prawn with a mixed grill?
GIVE THE MAN (ME) WHAT HE WANTS (KING PRAWNS)
I'll have what you're having, sounds alright that
Punjabi lamb chops x 5
Seekh Kebab x 2
Tandoori wings x 5
Skewer of lamb shish x 1
Chili Paneer Portion
Grilled onions and peppers
Big fluffy nan
Those spiced chips from The Crown and Pepper
Oh my fucking god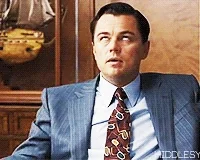 Per Rick Stein:
Mixed grill. Ingredients:
¼ kg Fillet Beef
5 cloves Garlic
100 g Cherry Tomatoes
1 Celery stalk
1 white Onion
1 Bay Leaf
250 g Rump steak
50 g Bacon
200 g Butter
1 tbsp Grated Parmesan
2 tbsp Sea salt
1 tbsp black pepper
Method
Preheat the grill, or prepare grill plates. Cook the beef for 20 minutes with 2 tablespoons of vegetable oil, then reduce the heat to low and add the garlic, tomatoes and bay leaf.
Turn up the heat and allow to cook for 15 minutes, then add the Rump steak, bacon and onion. Cook until the beef is cooked but not falling apart, season and serve.
Old Black Fudge
Ingredients:
½ kg Eggs
200 g Butter
300 g Good quality Brown Sugar
6tsp Vanilla Essence
1 Tsp Baking Powder
1tsp Salt
Method
Place the eggs, butter and brown sugar in a saucepan and place on a low heat. Stir occasionally until the mixture is almost melted. Pour into a bowl and allow to cool.
Place the vanilla essence and baking powder in a bowl and stir in the eggs. Add the salt and stir until the mixture forms a soft paste. Add the butter and sugar and stir until combined. Place in a pan to cook and set aside for at least an hour.
Oil and butter the loaf pan and place the mixture in a pan. Set aside for around 20 minutes, then place in the fridge to firm.