I'm having a chicken tikka and donner wrap with chips cos I've had a twat of a day. Then I'm going to get completely fucking leathered on a wine and lager combination.
He's very, very cool. Intimidatingly handsome.
Pizza…quattro formaggio pizza express one, is fine (was a sub not what I ordered which was the florentina)
Portillo on the trains
Minari with some wine in a bit.
I know I know it's serious
Waiting on me pals so we can have pizza and pints in the park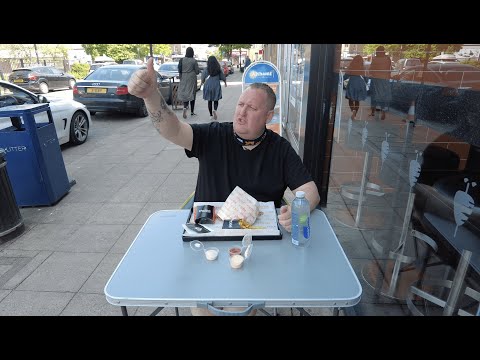 Anyone watched this guy? Been eating this sort of stuff every day for about a month now. Surely can't be good for you. His toilet must take an absolute spattering.
Just the more than 10 pints for me last night
Curry is on the way
Beyond tired after another busy as fuck day. Just made garlic & chilli prawn salad for my wife, got Sainos Chinese food in the oven for me. Gonna drink 2 (two) pint cans of Hop House 13, sort and put out the recycling, do the food shop then pass out.
Pie and chips for dinner
My other half will be over preparing for Jimbo's birthday party tomorrow. It's a ten six year olds going to the park. How much preparation do you need?
I'll be trying to write a quiz round for tomorrow night's zoom quiz. I'm a bit out of practice with them and I've got no ideas yet. I thought about doing songs with hot or heat in them after this week's heatwave, but there aren't as many as you'd think.
I've got some I've written for my students. Can send them over if you like?
Edit: I haven't got any with songs with hot or heat in!

Evening all!
I did a class this morning that was attended by few of the people who might have needed it.
We've spent most of the day entertaining The Child and my nephew in the garden. It's been quite tiring.
We had a delicious fnc from Longsands Fish Kitchen and a Morris The Caterpillar early birthday cake for The Child.
We are having pizza and then seeing Dream Horse in cinema. Him indoors loves any film involving horses, so it's a particularly big evening.