Hey WR and subsequent posters
Doing the school run on half hour or so, then off to work. Don't feel amazing, but hey. A week and a half to some holiday. Can't wait.
Well earned too! Any exciting holiday plans, or relaxing at home?
Up from 5-8 this time, what a wild ride my sleep is lately!
Gonna call dentist when they open, then may well sack off some/all of work as a result
Will watch some nice stuff to fend off the mopes
Morning all

Everyone in the CCB household is on strike today - Mrs CCB by virtue of being in the NEU, and the cheeksters by virtue of their schools being closed. No strike action for me, but I've got a WFH day - the first since last Tuesday.
It's time for the first

DAYLIGHT UPDATE!

of the month!
| | | | Daylight | |
| --- | --- | --- | --- | --- |
| King's Lynn | 07:41 | 16:43 | 09:01:44 | +3:29 |
| Brighton | 07:37 | 16:51 | 09:14:26 | +3:13 |
| Glasgow | 08:11 | 16:49 | 08:38:11 | +4:00 |
| Manchester | 07:54 | 16:51 | 08:56:38 | +3:36 |
| The Beer Factory, Devon | 07:49 | 17:07 | 09:17:49 | +3:09 |
| Newcastle | 07:57 | 16:42 | 08:45:17 | +3:51 |
| Cardiff | 07:51 | 17:01 | 09:10:21 | +3:18 |
| Belfast | 08:13 | 17:01 | 08:48:18 | +3:47 |
And oh boy, do we have a bumper edition for you?! (we do).
Welcome to BRIGHTON who have joined the daylight update thanks to DiSers' votes!
Congratulations to KING'S LYNN for breaking the 9 hour barrier
Huge props to GLASGOW for a whopping four extra minutes of daylight
And finally, we're super proud of CARDIFF and BELFAST for a sunset time that is now later than 5pm
Oooft, I need a rest after all that.
Morning DiS!
Strike today so kids are at home. Home being a moveable feast today, as we're moving house tomorrow!! Movers are coming in shortly and we're fucking off to a hotel for the night. Am going into work in a bit, so the TV has the joy of juggling the kids and their incessant questions…
Morning
Another house on strike here (well, technically I'm rest day today but whatevs).
No picket line at my wife's school and I'm going to ours on Friday, so we're just going to have a day off together. Probably take the dog out for a bit and then go for lunch somewhere nice.
We're planning a day trip to Brighton, and may e staying in a hotel there if we can't twist my parent's arms with childcare
Can hear people beeping in support of striking teachers in the distance.
Bit selfish tbh
Morning everyone. I'm yet another striker (with UCU).
Stayed up a bit too late last night and didn't sleep well. Saw Patti Harrison do stand up which was good and demented. We were on the front row so the adrenaline was pumping! But truth be told the bad sleep is related to the strike. This is the first of 18 days of action and I'm concerned about the financial hit - but here's hoping that there's a resolution sooner rather than later (I think this is unlikely).
As for today, think I'm going to cook a (veggie) full English, play videogames, and proceed with a complaint to the housing ombudsman about my landlord. Oh the joys.
On strike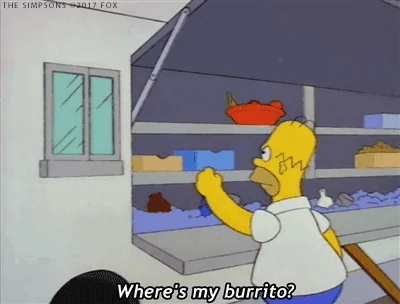 In London cos we had an event yesterday. Went for a nice run around the West End, getting a train home in a bit.
My school is not on strike but my brain clearly was as i misjudged a turn and went too fast and the bike tipped over and now my knee is really swollen and I'm miserable. It's very embarrassing and i cried which is even worse. Feel very silly and sore

and the worst thing is i landed mostly on the knee which has had about 5 horrible injuries in the last 18 months. But it could have been a lot worse so thankful that it isn't. There is a film release this evening of the last BTS concert before their break today so I'm looking forward to that
Oh no! Hope the pain wears off soon and that BTS provide healing properties of some kind
Thank you for the warm welcome. I can almost smell that 7.30am sunrise already
Morning folks
In the office today, because it's a Wednesday, but also because our house will be some kind of makeshift primary age crèche today, what with the strikes. I think they've got a plan to join the demo for a bit, but that might be because it's taking place just next to the play park
I'm in strike today, feeling a bit hung out to dry though as my school is open and I'm the only one doing it.
Will make my way to the NEU thing in Brighton at 11 though and that'll hopefully cheer me up a bit!
WR Island:

09:11


15:24
Hot damn, almost 3:30pm!
Solidarity from another UCU member! The union has a fund you can apply to, it won't cover the full loss of wages but it's better than nothing.
Striking
Supporting the strikers
I've been ill for a few days and cannot pinpoint what it is (tummy stuff

) Will just have to ride it out/curl up on my bed for a few hours