FAO of @andyvine
Happy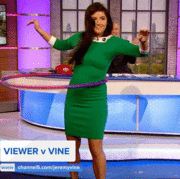 Birthday!
Happy Birthday





!!!
happy birthday big man


Happy birthday @andyvine!


Have a bloody ruddy good one!
HP BD AV!

He is the one and only
Nobody I'd rather see
He is the one and only
Can't take Andy Vine away from me
Happy cakes AV
you're all ultimate babes, especially you, but especially you
Continue to rule, andyvine.
Long may you shine.
Happy Birthday andyvine!

Happy Birthday to Andyvine, hope you have fine time
HB, AV!