I don't think there's an evening thread yet? Hello, how is your evening going?
Laying in bed, dozing. Not well at all.
Just sitting around waiting for @Witches to post Asian food stuff
Hello everyone!
Football got cancelled because of a frozen pitch so I'm home early eating pumpkin curry.
The Child has her promise ceremony at Rainbows so I'll be attending that in about 45m after I finish my coffee.
Get well soon dude. Hope you get some kip tonight
Fish and chips for tea! AND SCRAPS OMG
Rainbows investiture is cancelled because loads of them stayed at home because of the cold.
everyone on earth has a cold and it is minus 35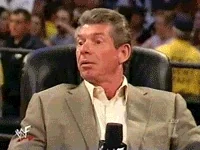 Had a GP appointment and was prescribed some anitbiotics. Prescription was sent to the pharmacy so I raced there to collect it before they closed at 6pm and it hadn't been sent

Soooo annoying as this cough is much worse at night time.
Splutters over dktrfaustus
Cheers man. Really achy, shivery, cold, hot, fevery, tired. Kidneys hurt. Hoping for more than 2hrs sleep tonight

Oh shit, can see you're poorly too. GWS!
What's your local chippy called? I'm looking for a new one after ours FORGOT OUR MUSHY PEAS on Saturday
Evening all

Just waiting to pick Cheekster 2 up from Brownies and then will head home, feed the rabbits, have a shower and then maybe have a sit down. Been quite productive this afternoon

Grind me into a fine paste please
Had a fine time at my sister's wedding this weekend. First time me and my siblings were in the same place since pre-Covid. Played in the band too which was fun.
Now fuck this cold I'm off to Rio tomorrow.