Grandpa Liked to Party Too:
The Golden Age of Mento
Here's an interesting piece of information you may not be aware of: this winter marks the sixtieth anniversary of the first recording facilities in Jamaica. It's hard to imagine these days that there was a time when that island, which is now easily the largest per-capita music-producing nation on the planet, was exporting no music at all, but prior to the early fifties that's how it was. That studio, such as it was, was primitive to say the least. Constructed by Stanley Motta, a department store owner who came from a family of Sephardi Jews who had been in Jamaica since the Spanish occupation, the studio was a single tiny room in the back of a woodworking factory with some soundproofing boards on the ceiling and a single microphone. There was no overdubbing, everybody in the band had to cram into that little space and play live. There was no mixing of any kind either, just a volume knob on the cutting machine. The finished acetate lacquers were shipped off to London to be pressed to shellac 78rpm singles by Decca and then sent back to Jamaica to be sold at Mr. Motta's store.
Though MRS (Motta's Recording Studio) would close its doors after a mere six years, it can't be denied that it started something huge. From this humble starting point, the Jamaican music industry would slowly explode over the next few decades, and the style of music that it would start with was mento. It's, of course, not the first music to come from Jamaica. The island has a rich musical tradition going back centuries and consisting of everything from African-derived Anancy stories to choirs to jazz to children's ring tunes. But in the early twentieth century, a style of music began to evolve in rural areas which occupied a social niche similar to the one held by the blues in the United States. Rough edged and often bawdy, it was known to the locals as country music, but as it slowly metamorphosed and made its way into the cities it came to be known as mento. The instrumentation varied somewhat but often included the guitar, banjo, rhumba box (a sort of giant thumb piano), bamboo sax and hand drums. It was this music that Mr. Motta heard around him in Kingston and decided he wanted to capture.
The first ever recording at MRS was medley of mento songs performed by one Rupert Lyon, better known as Lord Fly. There was a lot of nobility in the world of mento at that time—Lord Flea, Lord Lebby, Lord Messam, Count Sticky, Count Lasher, the list goes on and on—and Mr. Motta recorded many of them. As the popularity of these 78s grew, MRS began to expand it's market by selling compilation albums. These records were labeled "Authentic Jamaican Calypsos" in an attempt cash in on the popularity of actual calypso music, a style from Trinidad with a much more pronounced latin influence than mento. Resulting genre name confusion notwithstanding, mento soon found an audience among foreigners, culminating in the release of Jamaican-American singer Harry Belafonte's inaccurately titled album Calypso, which is one of the best-selling albums of all time in the United States to this day. Business was booming. A major mento compilation was released in the UK on London Records. Several mento artists were signed to major American record labels such as Electra and Capitol, though always marketed as "calypso". Lord Flea even ended up in Hollywood, appearing in a couple of movies as well as on American TV.
In the end, like all styles, mento's popularity began to fade, largely due to the increasing profile of R&B in the late fifties, but it will forever be the music that gave birth to the Jamaican recording industry. Its reach can be felt in ska, rocksteady, reggae and beyond. And it's far from dead. Though its golden age is long past, it can still be heard in its home country, mostly in tourist areas and mostly in its tamer forms, but nevertheless it's there.
Now for your listening pleasure…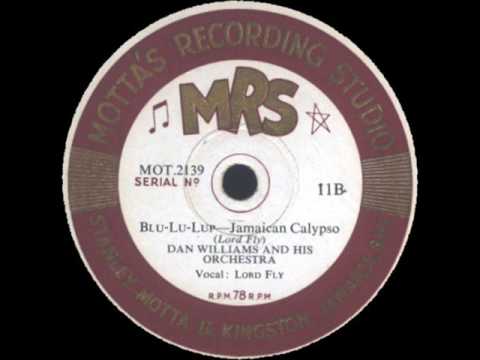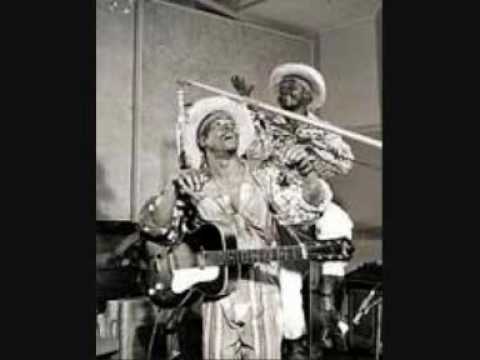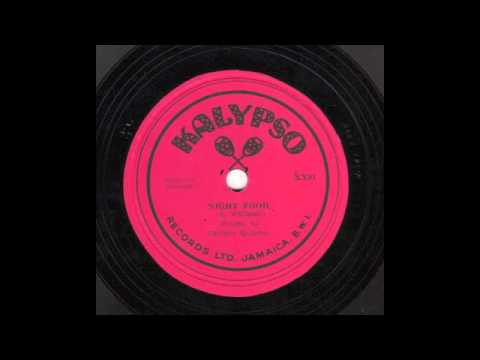 Night Food [10 inch] - Bedasse with Calypso Quintet
Digital archive of Kalypso 78rpm single XX01;Night Food by Bedasse with Calypso Quintet℗1955 Records Ltd.Style: Jamaican MentoComposer: E. F. WilliamsLabel: …
youtu.be
something I read this morning that just makes you wonder how it ever took off at all…