Fucking hell.
Wow.
Speechless.
Never seen anything like it.
Can't get my head around how something that looks choreographed down to a single movement was apparently quite ad-libbed.
The momentum of the set list couldn't be more perfect.
Never seen such an emphatic use of a full band like that before.
Sonically and visually fucking incredible.
Only Talking Heads album I really enjoy start to finish
Only saw this a few days ago myself too
Yeah p special
Yeah, I don't love any of their albums, but I love David Byrne, I like reading about the scene they came through in and I'd argue their greatest tracks as a collection of songs match anyone in the history of contemporary music.
Me and my daughter (11) sing this version of Psycho Killer when we're in the car. I'm not sure if this is good parenting or not.
Good that. People say American Utopia's right up there too, need to check it out.
It's a very different thing for sure but equally as beautiful.
It's better IMO
and I love stop making sense (but had the fortune to see AU live)
For some reason I only just saw the deleted scenes this year. This version of Big Business/I Zimbra

the lighting at the end especially
who is it on here who hates Talking Heads with every fibre?
Can't really trust them or take them seriously on any other topic tbh.
They have terrible film opinions to match

sadly I think it's Ant. Too nice a guy to have that opinion.
Was super excited to see American Utopia having heard it surpassed Stop Making Sense but I didn't think it was a patch on it to be honest.
Very good but didn't meet my expectations.
But then SMS is the best thing ever, so…
Its so good, whenever I feel down about the lack of live music I whack it on
Obviously it's a masterpiece & I love it inside out. TH are my favourite ever band and that run of Eno albums that seems to sort of culminate in SMS bookending that part of their career - incredible stuff
That said, I thank the stars that we have this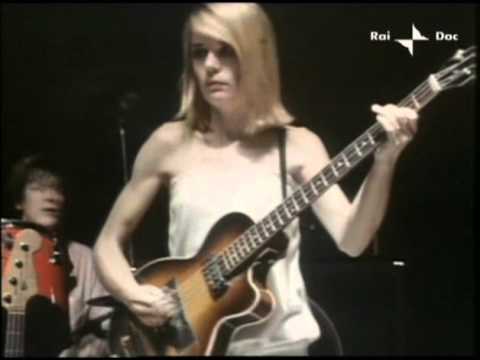 As good as SMS is - especially at building up to an almost spiritual intensity - this concert from Rome in 1980 shows a much more raw, heads down let's go, performance from the same augmented line up (Adrian Belew) and it manages to hold that intensity for a whole hour
Wish I'd been around for these gigs
Can't believe I've woken up to such slams