Around 30 minutes. Great set. They played Viper Fish but not Creep. Nonetheless great fun.
Anna Calvi at The Roundhouse
I think a few DiS-ers went from what i remember from the upcoming gigs thread.
What did you guys think? Theres only three options: very good, brilliant or fucking amazing. I'll opt for the latter.
She can hush the entire sold out crowd at that venue with one song and raise the roof with the next. Simply a stunning album and a fucking amazing gig.
First gig of the year was Wrekmeister Harmonies in Electrowerkz and only the second headline act I've walked out of. Whereas they record with a huge amount of people, live it was just two of them. One singing and playing guitar and one switching between keyboards and violin and it was dirge of the worst kind.
They recorded an album with members of godspeed and made this masterpiece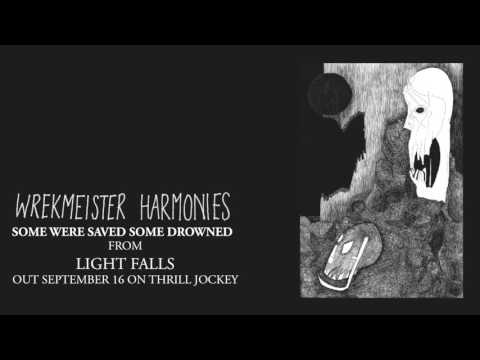 Why would you bother to leave the house if you can't play some form of it?
Anyway, 30 mins and I walked.
The support, Tacoma Narrows Bridge Disaster may have a shit name but they played some great post metal.
Indeed, Anna Calvi @ The Roundhouse was fairly fucking special…
Just totally in control of the crowd, the stagecraft and her own music. Massive sound for just a three piece - still massive when it was just her and her guitar. Loved how loose her guitar playing was. Also, always a big fan of the central walkway at a gig

Went with a mate who had never heard a single note of her music, and he turned to me at the end of the first song and said 'She's fucking amazing!'. Instant fan.
Played almost the whole of the new album - shame that Chain was the one omission as I love that song. Interesting that the second album was completely ignored - that's a decent album right? Enjoyed the Shost Rider cover for the encore.
I'd not seen her live since 2012, but she has grown into a consummate performer in that time. Excited that I get to see her again over the summer at Latitude. Hopefully not a big gap until the next album. While searching DiS, I noticed this user review which pretty much sums up my own feelings…
Saw the highly enjoyable Annenmaykantereit in Munich on Tuesday night. Had an absolute whale of time despite not being able to speak any German myself. Their live set kinda reminded me of a healthy blend of Beirut and Mac DeMarco.
Poppy Ackroyd at (the good) EArtH venue. Hadn't been to the good one before. Fantastic gig. She was supported by Julia Kent who was just as good.
Great venue. This might give a better impression/view of the place. Unreserved seating. Works well. Great view stood at the back too.
Lemonheads - Manchester Ritz. Decent set list, but pretty shambolic at times.
Low supported by Hilary Woods at Pustervik in Gothenburg (capacity 300). Only really discovered them off the back of the last album, what a fantastic band. Do You Know How to Waltz into Lazy was magical.
White Denim and BC Camplight at Bristol Academy. This was also a Christmas present to the Dad and Father in law. I think I've seen White Denim touring every album since the debut and think they just keep getting better live (despite always being great). I still really love workout holiday but haven't bought an album since fits, their music on record doesn't really excited me anymore, live though they are phenomenal and the songs really come to life. White Denim played for about 2 hours and BC Camplight were excellent, great value for £20, everyone loved it!
Saw The Limiñanas at The 100 Club.
There's obviously a thread on DiS about the venue's stage times posting etc. I won't comment on that here as I've made my views clear on that thread.
Limiñanas. Simply a brilliant band both on record and live. It was a very very packed 100 Club. I've never liked the venue but tonight worked really well.
Seeing them in Bristol next week, and funnily enough this is exactly what I'm expecting.
Me too, for Kentish Town Forum.
I hope he doesn't play The Eagles cover. Who records an Eagles cover in 2019. His new album is shit. Crap.
Still. I'll be turning up for the gig and will buy "ok" looking merchandise and more pints than I really should. All of a sudden, the idiot isn't Evan.
Oh yes, one funny moment in 'Brass Buttons' where he forgot the words and did a bit of a Vic Reeves 'club singer' thing.
I saw Lemonheads at the KTF (Town & Country Club) in 1989 with Buffalo Tom and Edsel Auctioneer as support. Great night. I'm seeing them in Bristol too on Monday. Maybe he'll have honed his act by the time he gets here.
We're talking about Evan here.

Good job he's got that back catalogue.
Saw The Lemonheads in Glasgow on Saturday night. It was mostly great, but occasionally shambolic. His voice still sounds brilliant, however, i preferred the acoustic set with just him and the guitarist to the full band stuff. He played Teenage Fanclub's 'Ain't That Enough'…which was nice. Setlist was:
Hospital
The Great Big No
It's a Shame About Ray
Rudderless
Abandoned
Left For Dead
Tenderfoot
My Idea
It Looks Like You
I Just Can't Take It Anymore
Mt Drug Buddy
Hard Drive
Being Around
The Outdoor Type
Why Do You Do This To Yourself?
Ride With Me
Streets of Baltimore
Ain't That Enough
The Moon's a Balloon
Skulls
Big Gay Heart
Straight To You
Hannah & Gabi
Stove
If I Could Talk I'd Tell You
Can't Forget
Into Your Arms
Frank Mills