Ghostly Kisses at Lafayette
Good to see a slightly more ethnically diverse audience than usual for a gig that I've attended but then the negatives were that there were far more lovey dovey couples kissing, hugging and canoodling and that tonight. I'm a grumpy bastard if it wasn't known already. Not sure if a song or two of hers was featured on some soppy Netflix series which would explain the couples in love tonight

Ghostly Kisses is the moniker of French-Canadian artist Margaux Sauvé. Wispy electro pop which worked pretty well on record. The live performance itself was pretty good tonight but for whatever reason it didn't really connect with me. I didn't dislike it live but then I unfortunately just didn't like it either. No fault of the band's. It was just how I was feeling tonight.
I left after around 40 minutes and walked up to my usual Camden pub for a chat with the bar manager about music. Actually a not a bad night out overall.
Los Bitchos - Star & Shadow, Newcastle
Zooooooom
This unexpectedly sold out a week or so back, so I was delighted when two tickets appeared on twickets yesterday.
Had very high expectations based on their live rep but even still, what a band. The venue was roasting but everyone was well into it. The most fun I've had in ages.
the face on the guitarist! great photo
Star and Shadow is always boiling, remember seeing Hen Ogledd there and just being a sweaty mass. Cool venue though.
Would have seen them up here if they hadn't clashed with King Creosote rules ok so will have to watch out for them next time
They switched out Bosses Hang for Anthem For No State last night, which is an upgrade for my money - the burning forest visuals were pretty intense. They played Rockets Fall again as well (apparently the only two occasions since 2015, so I guess we both got lucky!). Ended on Sad Mafioso which was great (especially with all the trading visuals at the end) but would have loved to hear something off LYSF.
Amazing band eh.
Just Mustard at Nottingham Bodega, very atmospheric, Deaf was a brilliant highlight. Lovely crowd too, got stuck behind a tall couple who noticed and let lots of us shorter people in front of them.
Shilpa Ray at The Grace (Upstairs At The Garage) supported by Freya Beer
I've waited five years to see Shilpa Ray again.
There's a few DiS-ers here that are fans looking her up on the boards. Her previous album, Door Girl, was in my top 5 of 2017. The new one is a very damn strong follow up.
She has some brilliant tunes, cutting lyrics and her vocal delivery is stunning. She has a scream that simply rocks. I'm glad she played my favourite of her's A Heart Full Of Dirt but the biggest cheer was probably for her signature song The EMT Police And The Fire Department which was screamed with more intensity than on record which is an achievement.
The new album consists of songs that are often her commentary on misogyny, especially in The US. It's a great album.
Ray's able do the tender and simply brilliant rock and roll effortlessly. I won't continue gushing here but tonight was another reminder of how good live music can be.
Got here early to see great support from Freya Beer.
Enjoyed her album Beast. Musically she's diverse and skims on genres like goth, desert rock and perhaps even a hint of disco. A short support set and a great mix of songs. Impressive live and another artist to add to my list of those I'll see again. Worth checking out.
A great double bill. Both artists deserve a bigger audience and should be playing The Garage rather than Upstairs. Both definitely worth a listen to.
If you like Patti Smith, you'll love this track. If you don't like Patti Smith, first, why not? but secondly it doesn't matter as you'll love this track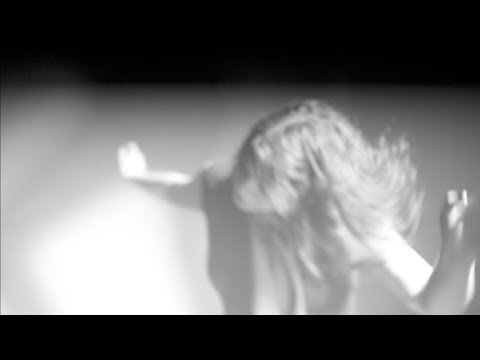 Really enjoyed this one also from Freya Beer too: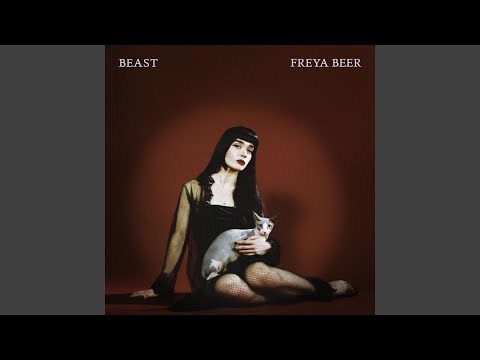 The Charlatans at the 'new' New Century Hall in Manchester. Nice venue and the Charlatans are so great at the moment. They're in that sweet spot of having a great back catalogue, being very professional and sounding good, but also looking like they're still having a laugh with it all.
Hot Chip @ Brixton Academy…
Hadn't seen these guys since 2013, and not seen them at a non-festival slot since 2008

Their back catalogue is pretty huge now, so given that we got the majority of the new album that meant the other albums only got a smattering of coverage. Fortunately, I love the new album so this was fine by me. Miss The Bliss in particular really came into its own live. Another highlight for me was Hungry Child from their previous album, which they never really got to tour due to covid - huge keyboard sound live.
This night and the previous night were the two that hadn't sold out of their four night residency and it meant that the venue was pleasingly not completely packed (which it has been uncomfortably so on previous visits this year). Fortunately, didn't bother the atmosphere at all and Thursday night crowd were fully up for it. Lots of fun

Brilliantly captured photo at the top there
Wish I had known this was on – was obsessed with a song that a friend put me on to a couple of years ago, that I now can't remember, but forgot about in the tumult of the pandemic period. Would love to have caught her live. Sounds like a great show!
Edit: it was this one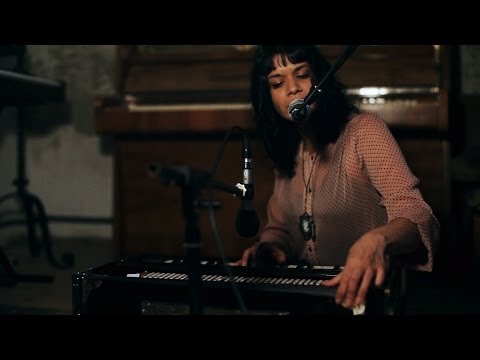 Fu Manchu @ Shepherds Bush Empire
Their first Euro show since 2018. About as Ronseal as gigs get, really, but enjoyed it a bunch all the same. Zero fat on that setlist.
Last last night's gig was The Big Moon at Oran Mor, Glasgow.
This was a long-postponed show from 2020, and my first time seeing them. Ended up being one of the most fun gigs I've been to in a while so the wait was worth it.
The new album, their third, isn't out until next month so we got a good mix of songs from albums 1 and 2 as well as some new stuff. They did a really cool a capella intro to Formidable and a cover of Praise You which worked surprisingly well. Crowd was really up for it, I had a great view, all in all a great evening.
Midge Ure @ The Roundhouse…
A lot of fun. After a couple of greatest hits to start, switched to Ultravox stuff exclusively.
Was a bit like watching a poppier version of Kraftwerk. Midge is actually a really good guitarist. Played Vienna in the encore surprisingly…
Sounds like a good gig…I would have preferred to see Joe Dolce doing the encore though

I genuinely had that song in my head on the way home last night after thinking about their chart battle

Jeffrey Lewis - Cobalt, Newcastle
No new album to support (which I think was the case the last time he played here), so we got a whole bunch of songs, new and old, and like six or seven of his movies (including loads of new ones, cos basically it was his lockdown hobby).
Generally though, what a lovely man.