Did you catch Kerri Chandler do his reel-to-reel set by any chance?
Ooh
Hope this means more Anais tour soon
I didn't I'm afraid

I'm unfamiliar with his stuff but I'm gonna watch some youtube sets (there's a few artists I didn't see/hadn't heard much of that I'd like to catch up on).
Veteran house DJ who came out of the NY / NJ scene. He has a few labels - the newest of them releases (imo) a lot of uninteresting (tech) house so he's often on lineups I'm not super interested in these days.
But if he was playing reel-to-reel I imagine he went veeeery old school, and in that mode he'd surely deliver. Read somewhere before he wanted to do it for ages after seeing Frankie Knuckles and similar legendary figures playing on them when he was young - would certainly be an experience to watch as well as hopefully listen to.
What did you think?
I was really underwhelmed, unfortunately. Pitch black apart from 6 lights blinding me didnt make for much of a spectacle. Rarely up for Sunday night gigs which didnt help and not enough leg room. Musically it was good, but just found the whole thing quite disappointing
Musical magpies. A bit of Codeine here, a bit of Slint there. (well, quite a lot of both). They played one song about half way through, the second half of which developed nicley but on the whole were pretty dull. Only some of the noisy crescendos truly engaged. The drums sounded good

Yeah, was a strange one. I don't really think the way it was lit really matched the music, made it all feel a bit detached and impersonal. Also I know that being a bit rough around the edges is a big part of the Cube's appeal but for the first 3 or 4 songs you could hear a squeaky air conditioner really clearly during the quiet bits.
Also fully agree with @fellover about how heavily indebted they are to their influences, to the extent that I thought the second last song was a cover of Loss Leader until the vocals started.
Saw them at the Manchester (Salford) leg on Saturday night at The White Hotel, thought it was great, maybe a perfect meeting of band and venue. Agree they lean heavily on their influences too, at one point it could have been CODY-era Mogwai playing, but there's something about them that really gets me and I can't quite put my finger on it, really like them. Was glad I took my earplugs for the big bits (especially having seen 65daysofstatic the night before too!)
(Hot Mulligan and) Spanish Love Songs, TRIX, Antwerp
Last night of tour and the end of nigh-on six weeks consecutive gigging for SLS; both bands were musically very tight but all the vocalists were clearly reaching breaking point (not a criticism, it's inevitable really).
Good crowd for a Monday night but pretty low-energy especially by Belgian standards. Good response for SLS' new material which undeniably has more bite live. The fact that Hot Mulligan basically only have two songs that they oscillate between was really emphasised by the order of their live set, on at least one occasion I found myself thinking "hang on, didn't they play this one already".
The only thing I found myself thinking, as someone who's been watching SLS since they were a zero-budget DIY act, is that with both bands playing to a click and through Kemper modellers - is there such a thing as live sound being "too" good? HM in particular have dialled in the exact tones for each song, and in some ridiculous old-man-shouts-at-cloud way I found it kinda detracted from the experience.
Lovely night though and can't wait to hit up a bunch of dates on the headline tour next year.
That's my definition of live music Hell right there and that's if any band did it, not referring to SLS or HM.
This post paid for by PROF$.
Sugababes were so good last night

Was quite emotional, was great to see them clearly happy and buzzing to be there
I don't mind it for a festival or outdoor show, and I actively enjoy it when certain "legacy" bands are able to dial in whatever obscure one-off amp they used on a major label debut 20 odd years ago but it's very strange seeing (what should be) these scrappy punk rock bands doing it, especially the ones who have really good drummers (c.f, spanish love songs). It's almost always to support using a backing track too, which is a whole other thing…
edit that's the amp modellers btw. playing to click always sterilises the sound imo
Mick Harvey (with Amanda Acevedo, J.P. Shilo and Sometimes with Others) - Black Box, Belfast
Have only dipped into Mick Harvey's solo career here and there (a lot of it is Serge Gainsbourg covers in English) but as a big Bad Seeds/Birthday Party fan I was very up for seeing him in a small venue like this.
Was a sort of ensemble gig, they played two sets with an interval, with up to 7 of them on stage at any one time, playing a mixture of Mick and Amanda Acevedo's new duets album, J.P. Shilo's solo stuff and Sometimes with Others' stuff. Wasn't familiar with anyone other than Mick beforehand, who switched between guitar and keys throughout, but it was all pretty good, Shilo is a v good guitarist. A lot of it had quite a PJ Harvey vibe.
Mick's stage chatter was quite charming and he hung around after to sell and sign merch and chat to people. Was selling his solo CDs for a fairly reasonable £8 so I considered buying one just to say hello but didn't want to queue and he was chatting to some people for ages. Could have said hello one of the many times he walked past my seat before the gig/during the interval I guess.
Not sure if his Bad Seeds departure was down to a clash of egos but Mick's always struck me as fairly humble, happy to tour around little rooms like this when he could be still playing arenas with Nick if he wanted to. Remember reading an interview a couple of years ago where he was about to take Tracy Pew's mum to visit Nick's mum which sounded lovely. Even in the Birthday Party days he looks like the only one who's not making any effort to try and look cool.
Like you I haven't really gone too far into Mick's solo stuff beyond the Gainsbourg stuff, and the other stuff I've heard hasn't really grabbed me. But sure I'd make the effort to see him if he was playing a small venue nearby.
The Bad Seeds ego thing is fascinating and I wonder if the story of his departure will ever come out, or whether it was just a gradual petering out of the relationship as Nick moved in different directions, and Warren moved into prominence. I've just finished reading Barry Adamson's biography and he comes across as really not liking
Mick however it's difficult to work out how much of that is just drug fuelled paranoia - the early Bad Seeds/Birthday Party times come across as really chaotic, obviously.
Haven't bought it yet but I was having an idle flick through the Nick Cave and Sean O'Hagan book in Waterstones the other week and landed on a bit about Mick and Blixa's departures. With Mick it does sound like Warren's role as Nick's foil was growing and Mick was maybe starting to feel a bit sidelined. It also gives the impression that Mick and Warren have very different ways of working, Mick is a perfectionist and Warren is much more guided by 'feel' and embracing mess and imperfections and Nick was starting to gravitate more towards the latter.
Haven't read Barry Adamson's book but I feel like I remember reading something, maybe from Mick, about how when initially Mick was just the drummer and Barry was the bassist, Barry would eye Mick with suspicion the more Mick started picking up different instruments in the studio, particularly playing the bass part on Tupelo, so there might have been a bit of paranoia. Looking through album credits there do seem to be quite a few tracks on various albums where Mick plays nearly everything which is probably a product of perfectionism, but that seems to really reduce towards the end once Warren is there playing a million different instruments on everything.
This is a nice chat between them from fairly recently, not sure if you've listened.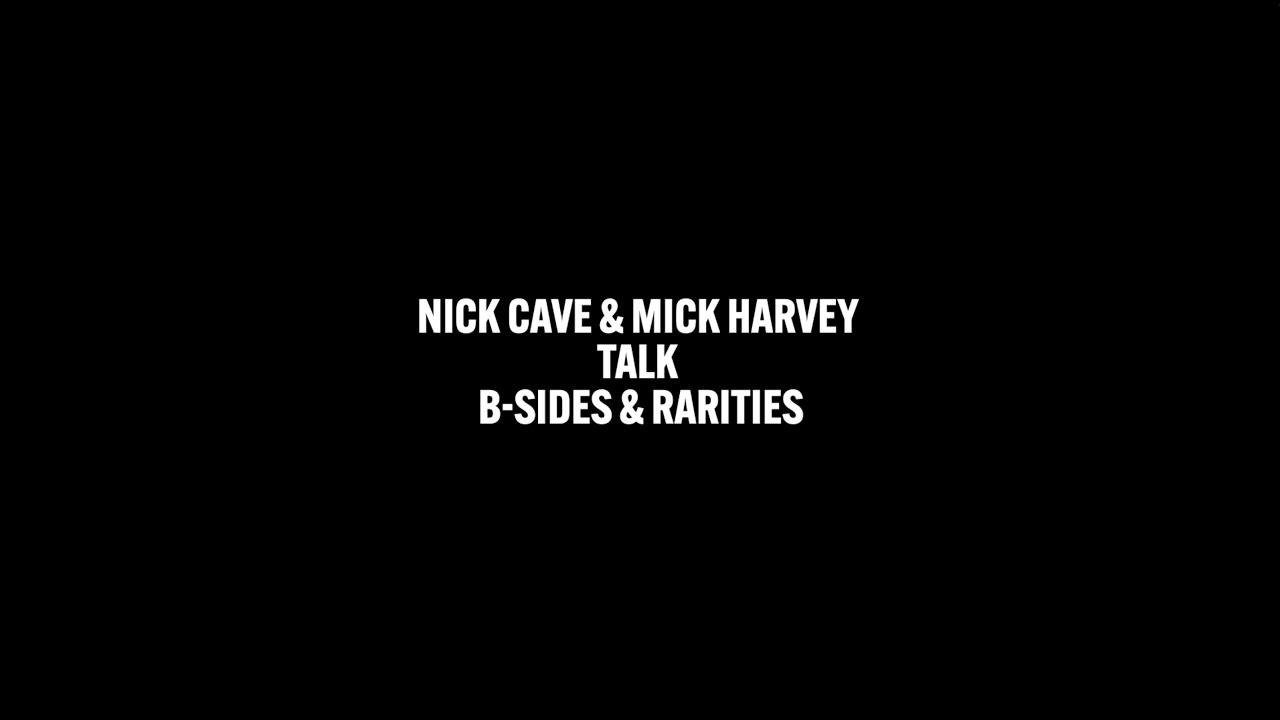 They don't go into specifics really, but sounds like there was a general breakdown in relationship towards the end that led to a pretty unhappy split, and they've since made up and Mick seems happier observing the Bad Seeds from a distance now.
Ooh I meant to watch/listen to that at the time, didn't get round to it and completely forgot about it since.
I saw him post on his instagram last year about going to see them live for the first time since he left which was nice
NZCA Lines @ Where Else?, Margate
Infinite Summer is probably my favourite album that came out in 2016 - it just nails that late summer night sci-fi voyage aesthetic so well - and I've wanted to see the project in some form live ever since. I had tickets for a gig in London before the pandemic and stupidly didn't go which I ended up massively regretting.
I feel like Michael Lovett has been incredibly unlucky with how the cards have fallen with the project as well. That show would've probably kicked off a proper tour for the Pure Luxury record - some material from which he only played live for the first time at this show. He's toured with Metronomy since so he's been able to fill his time….
Given it was just Michael solo (I don't know if he'll flesh it out to a band of some sorts if he does any kind of tour) with previous members having left, I was really impressed by how much he got out of a fairly minimal set-up. Sure, the backbone of the set was backing tracks in some form but he was still playing keys, (bass) guitar and doing looping and other synth bits as well. Those five squares at the back had moving images (projected) onto them as well which was cool in the pretty much pitch black venue. With a bit of a better set-up, I think it could become a pretty slick and seamless production.
Interested to see where he goes with the EP - the last record leaned into funk and disco whereas the two new songs sound a bit more rooted in synth pop.
The only sad part is that there were only about 25-50 people there because 1) he says on Instagram he needs to pay off some debts and 2) I would've loved to have been in a tightly-packed, sweaty, dancing mess for this one. I hope the London date tomorrow night does a bit better and there's some kind of tour off the back on the cards.
Ah man. I'm sad he's struggling. Seems like a lovely man and above all I agree with you that Infinite Summer is an absolute classic. I can't begin to think how many times I played that record the year it came out. And since.
Erland Cooper and the Scottish Ensemble at The Stoller Hall
Slight change of pace after seeing Swans and 65dos last up. Really dug the album he released earlier in the year so thought I'd go for a rare sit down gig. Thoroughly enjoyed it tbf, frightfully posh compared to my usual fare but tbh I'd had a long old day and sitting in a cushioned seat letting the music wash over me was probably just what I needed. He seemed a proper nice fella too.