Would you buy the chicken from the chip shop or elsewhere though
B - Fish and chips
2, 3, 6 - Peas, gravy, salt and vinegar
A - Coke
We had a fish and chip shop that used to do it
You all know that I didn't make this picture don't you? I am merely a conduit for debate.
Needs a lemonade option, and putting S&V in with the sauces is a travesty as well.
I'm sorry to say it, but I feel like this falls short of the quality level we've all come to expect around here.
I'm the fucking bin where it belongs. Absolutely rank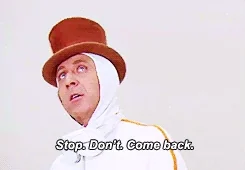 What the fuck is 'pea wet'?
E
1,6
C
big call for brand safebruv not going vimpto but d&b is the goat chippy accompaniment, only if it's ben shaws though
Where can I sign up to your newsletter please?
Where does Ben Shaw's shandy sit in your rankings please?
You know what if there's no d&b at the chippy and theres shandy or vimpto i will go shandy.
Please note this is only a chippy pairing will choose vimpto with everything else
Reckon deep down I prefer sausage to fish because it actually tastes of something. But I'm too scared to accept it.
the water from a tin of peas, heated up.
this is why we stay away from Wigan
Join me brother, battered sausage, fuck the haters
Time and place for both imo. Sometimes fish, sometimes battered sausage and a fishcake.
A + mayo + beer
Those sauce and drink options are revolting
They're all nice and you're a fool, deal with it.