I remember a few years back (actually probably closer to 10 years

) when it was pointed out that MCU films (and indeed pretty much any film in the genre like Fast and Furious) had so much CGI work they could actually have been submitted for the best animated feature at the Oscars.
This is quite something.
(Without knowing the background I guess this might just be a pickup shot and doing this was a lot easier than returning to a location and finding the exact prop gun.)
Black Widow: July 9, 2021
Shang-Chi and the Legend of the Ten Rings: Septermber 3, 2021
Eternals: November 5, 2021
Spider-Man: No Way Home: December 17, 2021
Doctor Strange in the Multiverse of Madness: March 25, 2022
Thor: Love and Thunder: May 6, 2022
Black Panther: Wakanda Forever: July 8, 2022
The Marvels: November 11, 2022
Ant-Man and the Wasp: Quantumania: February 17, 2023
Guardians of the Galaxy Vol. 3: May 5, 2033
Fantastic Four: TBD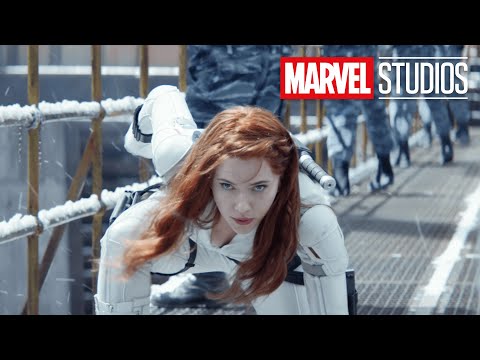 I think it's pure economics
A hotel room scene on a typical studio blockbuster wouldn't be shot on location unless there is a very good reason - it would be shot on a set in a studio
Now they can choose - shall we spend x amount of money to have set people build a set and pick out props or shall we green screen it and use a generic "hotel room " background for y cost
For scenes with lots of physical props, multiple actors, camera angles etc I expect they might chose to still go for x, but if it's a simple filler scene then it's just quicker and cheaper to go for y and no one can tell the difference
Also far more "location" shots in film and tv are green screen then you realise these days. It's just we are conditioned to only look for the "joins" on sci fi and action films - if it's a political thriller it never really occurs to you that instead of shooting on location at a Washington landmark they are using green screen
Oh sure that too. The fun bit seems the extra crazy part though.
Can't wait for Mrs Maisel to join the MCU
I very much don't get this. Maybe it lands better if you've read Ms Marvel comics or something? To me it just feels very bad 60s kids' TV shows.
Realised my phone corrected 'gun' to 'fun' making this seem quite vague. Sorry @Grievoustim
Come on and sing along!
All night long, all night
Loki moved forward all of two days
watching The Incredible Hulk for the first time (always annoyed me that they recast Norton so pretended it didn't exist) and seeing Phil Dunphy gave me a brainwave.
It's a very good move for me. I am the only one in the family interested in these shows so I traditionally either have to hope to grab an hour during the weekend when everyone's out or I have to wait until a lunch hour the next week. Now my Thursday lunch hour will be well used