Vying for top spot in my personal list of favourite Mog albums.
It's in the mix for me, for sure.




Why don't I listen to Les Revenants more often? It's Mogwai does Silent Hill (and has been perfect for a day as rainy as this!)
I probably should point out that part of the reason I love that song so much is that I have quite a deep personal connection to it, fwiw
I'm not that fussed to be honest, it just somehow became a thing. I won't be talking about it again till we get to As the love continues.

There's a 4 track ep that goes with the Soundtrack but I don't know if adds much.
Wasn't going to even attempt A Wrenched Virile Lore's album cover but then saw the 'MOGWAI CREW' sign on the steps and that clue drew me in. Managed to find it within a couple of minutes thankfully. The cover image is taken by the steps over on the right, which are out the back of Zepp, Tokyo. Apologies to anyone (or everyone) that got bored of this long ago but Mogwai and places is like all my happy stuff rolled into one.

I'll tell you this much, I dislike the Wrenched Virile Lore album title more than any other frankly
Wasn't aware of this thanks. The only additonal track seems to be this one, which is short but nice.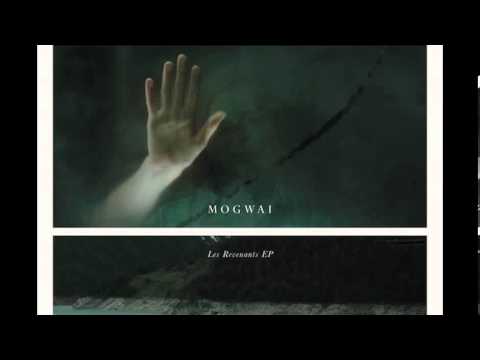 Loving these. Keep em coming!
Pre covid used to do a regular trip that took us through the Modane tunnel just to the South of here. Might have to make a detour next time we do it.
Blimey. I've used that bus stop!
Les Revenants is a 9/10. Fitted perfectly on the TV series and worked perfectly as a Mogwai album. This is where it's so far ahead of their other 'soundtrack' albums, which for me exist only as soundtracks.
0/10 for Remixes of Mogwai albums, as matter of principle.
i love Les Revenants. easily their best soundtrack by miles. most of their soundtrack stuff feels (understandably) a bit backgroundy and slight but this one is fully engaging and could easily be a normal studio album if i didn't know any better. a lot of the tracks are unusually short for Mogwai as well, so it's nice little bitesized chunks of what they do best. very accessible and digestible. full of hooks but nice and sinister throughout.
i meant to watch the show when it was on Channel 4 but never got round to it, which is a shame.
I never bothered with Les for some reason, but dug it out because of this thread and it's top teir Mogwai isn't it? It doesn't even need to be counted with the soundtracks, it's just great.
The remix album, I'm just not into. Mogwai seem to be really difficult to remix because there are some great people remixing here and it is not good.
I know we'll get to it later, but - after seeing a live screening of 'Atomic' - I wished some of the sound effects / archive sounds from the film had stayed on the soundtrack. I love that album as it is but it could have had that extra bit of albummy cohesion to it (in a very Boards of Canada sort of way)
I'm very fond of Les Revenants album anyway, as mentioned before it's been one of my go to's for some time. Giving it a re-listen, and some thought it is easily my favourite Mogwai soundtrack, and I dare say one of my top 3 Mogwai albums too - it's so good. I think as well the fact that it provides an excellent, atmospheric soundtrack to the TV series as well as standing alone solidly as an album (regardless of the series) is part of the reason I find it so good. To summarise, big fan!