Attacked with cake by a man disguised as old woman.
Sure there's some puns in the making here.
Mona Lisa Cake Attack will be headlining the Old Blue Last within a year.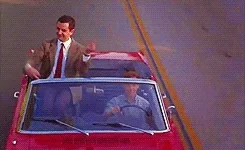 Even though this is in France it very much has cursed Jubilee vibes to it.
Leonardo Da Vincheesecake
is wiping it off roughly with some standard ass serviette the official way they tell you to do it at art restoration school?
Wait what
This doesnt even begin to fit
Sorry
I think its on glass in front of it rather than the painting itself?

its behind glass anyway, think he was wiping it quickly to limit people getting photos of it.
Starry Night Angel Delight
oh right, yeah! Have seen it before but can't remember if there was glass. I don't think there was. It was horribly busy
At least, it wasnt stollen.
Should have used a sponge.
Lock them up and throw away the key lime pie
Mona Lisa Smile?
More like:
Mona Lisa Misérable*
Seeing the Mona Lisa is like a religieuse experience.
I'm so crap at/disinterested in puns I really shouldn't bother.