might do some housework today
I think I ate something which disagreed with me on Friday and I'm still not quite right, which certainly added a frisson of excitement to this morning's commute, yesterday's trip to Ikea, and Saturday's trip to B&Q&etc.
Otherwise, nothing to report.
Yesterday I accidentally ended up at the Cutlery Museum again. I wish there was more to it but it's still one of my favourite museums (mainly for the non cutlery items). the name suggests it's going to be a silly place but it's not at all. I wish I could afford some of the cutlery though.
Was mega sick yesterday morning, like non stop crypto-vomit.
Feeling a bit better today, headed work bound for my interim review which I have totally not prepared for in any way shape or form.
Congrats to those resigning today, Happy birthday @plasticniki
Cheers, now.
Morning all
Feeling full of cough and cold, but relieved to be back at work, where I won't be left in charge of a toddler.
Good for you. I had noticed that you were putting in long hours into evenings and weekends from your posts. Not great. Hope you don't feel guilty letting the company down because it seems they didn't consider your welfare at all.
Hi everyone.
Happy birthday @plasticniki
Here's us playing at the RAH on Saturday, if you're arsed: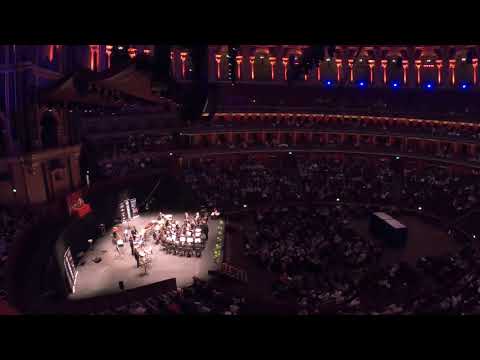 Stopped drinking at 6 yesterday but still feel shocking today. Anxiety is sky high at work today too. Oh well, seeing Climax in the cinema after work, that should calm me down.

Must have been incrible to play there

I'm having a terrible start to a Monday.
Princess seems unwell.
A man deliberately went out of his way to try to ram me off the road cause I put my middle finger up at him…trying to deliberately knock me off my bike the first time so he drove the opposite way he was meant to be going to come and try to frighten me but was too scared to get out of his car when I told him to get out and speak to me face to face.
Got to work to find the showers have had chemicals applied so I can't shower until 11am.
WTF. Why are you applying chemicals when people need to use the shower? You've got the whole day to apply chemicals!
He just stared at me whilst I was shouting "come on! get out and talk to me!" then he sped off. PRICK!
I don't think my day will improve. My bff doesn't seem to be talking to me too much and it's probs nothing but you know when that good old anxiety head takes over.
2 weeks to Seville tho

It really was. Playing at the Sage in a month

Oh I don't feel bad at all

Various things have fallen into a place that has rendered me guilt-free
Well it's my 30th on the Wednesday so bf has planned something but other than that, we're going to do loads of walking, cycling about and chilling out. I should probably look up what to do! But on our recent trips, we've just gone with the flow.
if you got his reg number get him reported, even if nothing comes of it a visit from the fuzz might put him off being such a cunt in future, hope yr ok pal
I thought about that after! I wish I was quick thinking enough to write it down but he sped off before I could.
With people like that, they'll get their comeuppance in other ways!
man, the silence right before you start must have been so nerve racking