It's Monday? Again? Already? Yikes!
Have a nice day, DiS!
Morning squandered; all.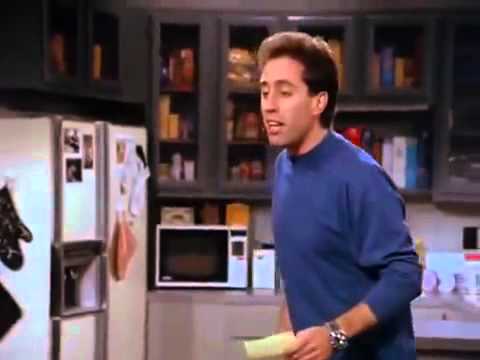 Starting work at 9 and i'll be lucky if I finish before 10pm. I'm going to require large quantities of coffee and biscuits imo.
Morning Squandered, Eric and all who follow.
Off work this week: it's started brilliantly with a pigeon taking an enormous shit on my jeans while I was walking to the shops. Bastard.
First day of new job. Entirely remote, so will be a bit odd for the induction bits.
Also was sent laptop but no bits with it. As I will be doing data analysis etc having a monitor is imo a necessity, and having a mouse and keyboard I figured would be basic health and safety. Should I ask about this straight away or wait until I am doing proper work (in a fortnight or so) and can say I need a monitor for task x?
Morning all!
First day back after a week off - dread is pretty high. I'm teaching all day and then football.
Morning all.
Was planning on heading up to Cannock Chase again and having a go at some mountain biking.
Wife: 'By the way, there's a parcel coming between 9.30 and 1.30 and you need to be in for it'.
Ah well. Not like its forecast to rain for the next 3 days…
For any chance of having it when you need it, ask now. Definitely lean on the h&s implications when you ask.
Morning all.
1st day of wfhwd or working from home with dog.
Walked him first thing so it's a chance to test if all those holier than thou types who bang on about pre breakfast exercise are full of shit or not.
Proper grey and bleak down here today, absolutely love it. Got my annual appraisal today (2 months before my end-of-probation review)

Person I've been told to call to set up my laptop with isn't answering yet so have left a message and just waiting. Already very much not a fan of doing first days at home.
Just taken my car into the dealership because there's a problem with it when I accelerate. Eek, hoping it doesn't cost £££.
Other than that, huge case of the cbas.
I have so much work to do and zero motivation to do it.
feeling a tad drained if i'm honest.
Woke up with a headache and remembered it was from crying last night, lol, guess whose period is due.
Haven't got any breakfast food in so going to have a late breakfast of chai and imagine i have a lovely cinnamon knot from trove.
need to tidy up, as always
morning troops
got a tonne of work on this week so my time here will be limited. lol sorry future sheeldz past sheeldz dgaf lol
went and picked up my old dreamcast so hooked it up and played a wee bit of sonic adventure 2 this morning. pretty exciting.

off work for a week to use up holiday


due to the very high community prevalence of Covid and the government's complete and total unwillingness to introduce the minor - but effective - public health measures that are keeping things on a downward trend in e.g. Germany and France, as a household member of one of the 3.7 million clinically vulnerable people that are currently more or less excluded from being able to safely participate in society for the foreseeable future, I have absolutely nothing to do and no hope that this is going to end in the next, say, six months, and I'm losing my fucking mind!!
Might go to the zoo later in the week
Please live blog your zoo trip
I'll live blog YOUR zoo trip, "pal"
…brain might be broken
As if monday dread wasn't bad enough generally, I'm just back from the dentist. Nothing serious, just a deep clean, or whatever they call it, but hardly the most auspicious start to the week. Still, things can only get better as D:Ream once said.
Oh, and I've also lost my new headphones. They're in the house, somewhere, but where? If you were my new headphones, where would you be?
My car needs a new gearbox which apparently costs £4500 for one that isn't even new. Plus to double-check that is what's wrong it'll need 4 or 5 hours of diagnostics at £95 per hour.
This is a very shitty Monday.