Roundhouse members presale is on Thursday, too.
So this happened the other week
and then John saw it, and then they ended up supporting the Mountain Goats, and so this happened:
And also this:
I love the Mountain Goats
New album (I think), details appearing at 11pm tonight on here
https://www.mountain-goats.com/sanguinare
They've done a bunch of livestreams this week with that graphic on as a title card
New album out in August, as always the title / art theme is great. Will the music be, is the question.
Think the new album is a standout, up there with Getting Into Knives as the best of the post-All Eternals Deck releases
My record is arriving tomorrow, looking forward to it! I may be in the minority, but I loved Dark in Here
My record arrived last week , looks wise, the blood splatter looks no where as good as thr promotional picture above. More just a red smiley vinyl. More importantly though , I'm enjoying the record on first listen. Thankfully there is none of the 5 min+ , jazzy , brush drums , that have plagued the recent releases.
Dark in Here wasn't hit to hard with these and is a record I enjoy.
Getting into Knives has some of my favorite MG songs (Candles, Get Famous , Rat Queen) but I can just never listen to the whole thing in one go,find it tough to get through , as there are some really boring songs and they all seem to go on for like 6 mins. Tidal wave , Pez Derado , The great gold sheep and Bell Swamp, rough going for me.
ahh i adore how that is all built around that one-note bass, so lovely and hushed
Sometimes I think the full band setup leads to too much superfluous shit from John.
Probably why the Pierre Chuvin LP was so enjoyable for me because it was a return to scaled back stripped down stuff.
Not sure I've really LOVED a full band Mountain Goats record since Beat The Champ
Loved Beat the Champ, really liked Goths. This is easily the best since those. I think I like it best when our guy picks a (slightly silly) theme to write an album around and make surprisingly relatable. The jazzy noodlers you can keep.
Yeah the new one is okay but hasn't really landed for me yet.
Goths was okay but much prefer BTC and actual liked In League With Dragons a lot more than Goths.
Probably a good sign for an artist that people's views can be so different.
Edit- yeah the noodly jazz and the ambient Goths disc can get in the bin. Hate to say it but he could do with quitting the prolific releases and do with some quality control. Knives/Dark could done with being made into one single strong record tbh.
Some random thoughts
I'm enjoying the new one so far, altogether I feel like the lead singles were a bit of a misdirection and it's much more of a standard Goats album than they suggested. And that's fine, but I was quite looking forward to a pop punk album.

this was recorded in January 2021(!). How many more albums are there quietly sat waiting for release, and which of John's lockdown hobbies will they be about???

I've really come to appreciate the most recent albums, it's kind of a weird one because those early/mid 00s albums are all about the catharsis and the narrative elements of the song writing, and I think that's the element he's more struggled with in recent years (which is understandable - he's in his 50s now, happily married with kids). But I've really come to appreciate just how good all the records sound, especially the last couple where they've added big lad Matty to the lineup properly. Dark in Here in particular just sounds so lovely.

but as always and this goes back to being a fan in the late 00s when he was spinning out an album every 18 months like clockwork, I'm fine with that because it means if you don't like one another will be along soon (Heretic Pride The Life of the World to Come )

that said I still think Goths is the best record he's released since Heretic Pride and that break he took after that. I think it's where the more thematic character based songwriting works the best, and some of the lyrics are just very very funny.

also quite quite funny that they've released four albums since they last toured the UK. Four!!!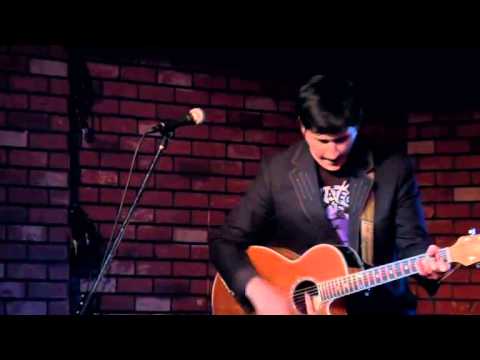 They played this song last night and I'd never heard of it , so looked it up and found this performance of it. Miss this JD where he goes almost manic in the performance.
Also miss how he use to look like an English professor who would never want to be in a band , now he kinda looks like an English professor who always wished he was in a band.
Anyone go to London last night?
I'm off to Manchester this evening
no but i went to Antwerp on Monday. they're in great form!
also off to Manchester tonight. shame it got moved from the cathedral
Yeah, enjoyed it a lot. The people I went with are huge MG fans and said it was the best time they've seen them. Apparently they didn't play more than 2 songs from any album but the new one.
Lovely stuff
Mess Inside - This Year - No Children - Spent Gladiator 2 = RIP me, just magical
Posted this in the THS thread but got tickets to see them play with The Hold Steady in the US next summer and I don't think I'll survive that tbh
That was one hell of a set list
Water Song + Thank you Mario!
play scotland as a full band, cowards!