Very little to report. You?
Knackered. Had a really odd dream about it being my birthday and my friends getting Gerald Stratford (the guy who grows the massive vegetables on Twitter) to happily offer me a selection of largely ugly forest green heels, some satin and some velvet. He only had one shoe from each pair and had to dig the others out from his landscaping truck, which was filled with soil, but the shoes were totally clean. I don't know what any of this means. Had a weird dream yesterday too (I was doing some kind of weird karaoke/music video for Angel of the Morning by Juice Newton, literally bellowing it while walking around and feeling really empowered for doing so).
Today's existential crisis: am I a terrible person because I prefer plastic house plants to real ones?
Stats for work website were good last week so that's put me in a deece mood, plus I have a big can of Monster to perk me up.
Nothing is happening.
Oh wait
No, no. Nothing.
Let's find out. How do we rate plastic houseplants?
I'm going to take a lunch break today so I can finish my book and I'm pretty excited about it. Nothing else to report
I'm putting together paperwork for an absolutely bullshit legal case I've been embroiled in for the past 18 months (what they call a SLAPP case in the US), and I hate it. I've got to send this stuff in tomorrow though.
When I was a cub scout we made little plastic flower displays that we gave out to residents at the local old folks' home.
We were still getting thank you letters several months later marvelling at how well the flowers had lasted.
Just mapped my network drives
They probably watered them every day.
I'm not saying every plastic plant is better than every real houseplant, but I'm not sure I've ever lived anywhere with a nice real plant that wasn't a sprawling annoyance or constantly dying. My ex housemate has decided house plants are her thing since moving out and I get claustrophobic looking at how many she has in her new flat.
For this reason, I have no house plants at all.
I like the little diddly plastic succulents.
Cunt landlord says he's been asked for a reference and asks me what he wants me to do.
OBVIOUSLY I WANT YOU TO PROVIDE A REFERENCE FOR ME YOU ABSOLUTE PLONKER.
What the hell does he think I want him to do??? Print out the email and turn it into an origami swan???
8-11am: work
11am-12:30pm: bike
12:30-1pm: lunch
1pm-5pm: work
5-7pm: walk with a friend
7-8pm: dindins
8-10pm: loungin'
10pm: bed
Hello!
I'm actually quite excited about my work this week (though I will no doubt moan about it at some point as well), as I'll be translating a new horror film screenplay

Also it's a bit sunnier today after having mostly had sleet and rain and heavy clouds since my areival up north, so that's nice



Seven meetings today

Morning all.
Dog needs walking. Bikes need cleaning. Dog food needs getting from the pet shop.
Hopefully I might actually find out when I'm next at work…
That is all.
Morning, week off work! It's my birthday as well, had presents and pancakes, winning!
Happy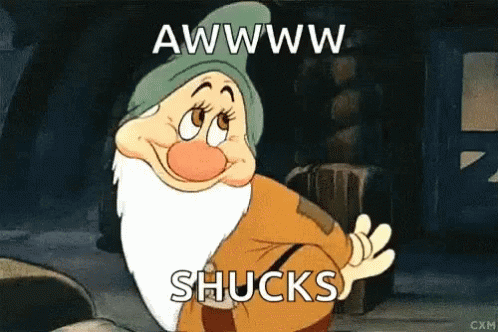 Birthday!