I wasn't aware of this upcoming Nevermind : When Nirvana Came to Britain BBC documentary. I also plan on watching that new Channel 4 Spice Girls one. Has anyone checked it out? That Kate Nash doc has been sitting in my watchlist for a long time too.
As for my favourite? Not quite sure. A quick scan of my letterboxd account tells me that my highest rated documentary of the past 7 years is Folklore: The Long Pond Studio Sessions followed closely by Breadcrumb Trail. I'm sure I've seen better docs than prior to 2014 though.
The Nash doc was pretty good at exposing how bleak the music biz can be.
Has anyone seen the Max Richter Sleep doc? It's on iPlayer [jag!]
The Devil & Daniel Johnson is the best music documentary I've ever seen. I watched it before I knew who Daniel Johnson was and even without context found it completely fascinating.
No Direction Home is probably the best doc I've ever seen of an artist I was never a fan of. Might watch it at again soon 'what with one thing and another'…
Was really excited to see this yesterday, an upcoming documentary about the amazing Karen Dalton
We Jam Econo
Decline of Western Civilisation Parts I and III
Searching for Sugarman
Shellshock Rock
Feel Like Going Home
Popped this on a fresh thread in case this would be a good thread to have like the forthcoming albums hype one
Probably the Last Waltz for me is the best.
I will always have soft spot for Some Kind Of Monster not because of the councillor they hire but, Lars Ulric's Dad telling him the music they have made is shit.
No Direction Home is probably the one that tells the best story truthful story (fuck knows what is and isn't real in Rolling Thunder Revue)
Shane Meadows Stone Roses one could have been ace if he kept the camera running in Amsterdam and been a filmmaker rather than a fan.
No Distance Left To Run is a good complete history of a band documentary.
There are absolutely fuck loads. The BBC music documentary series were good like The Blues and the Folk one from about 15-20 ish years ago they were on an absolute role for a bit.
Some great stuff here, and even more to check out.
My most recent pick is Everybody's Everything - the doc about Lil Peep - a kid who could have been on track to be his generation's Cobain, but tragically OD'd at 21. The amount of bangers he left behind is pretty incredible given that tbh, but let me talk about the doc itself…
Because he's so young, the footage of his come up is utterly first rate. We open on an interview with him literally just a few months into making music, follow him to the very edge of super stardom and then crash hard with his death.
But there's something special about this. It was exec produced by Terrence Mallick, of Tree of Life fame, and has some of that semi-impressionistic feel in a sense. Also Peep (real name Gustav) came from this socialist family, his grandfather being a revolutionary writer, and we hear his letters to Gustav interspersed throughout. Of course, that upbringing was a huge influence on his worldview - as, sadly, was the (what is heavily implied to be) horrific abuse he suffered at the hands of his father as a kid (dad declined to be interviewed).
The real stand out of this doc is the scene, though. I had no idea that the weird, white-boy-with-face-tat mumble rap thing was at least as closely aligned to punk as it is to hip hop, and I loved all these thoughtful, sweet kids with gnarly tats talking emotionally about their friend who was this crazy raw talent, and giving us a glimpse into their world. It reminded me of shitty great gigs as a kid, being in a band, following the dream, etc.
There's something so quintessentially youthful about this doc, I've watched it three times now and still keep thinking about it, and I went in as absolutely not a fan.
Just fascinating to see the rocket fuelled rise of a raw talent, the crazy scene he came from, how beloved he was already, and the hole he left behind. On Netflix I think, you'll like it: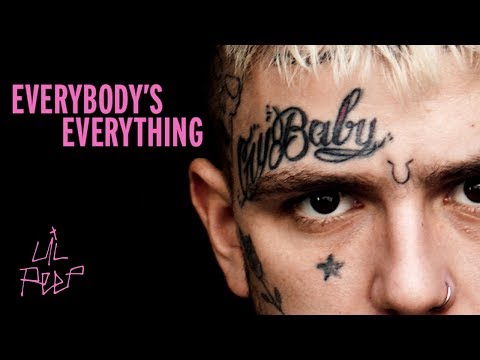 The Mastodon thread reminded me how good The Workhorse Chronicles doc was.
You don't like Decline of Western Civilisation Part II?!
Just don't remember anything about it!
Obviously a whole thread on it over here…
But this is one of the best things I've seen all year.
Still need to watch this. The 1971 doc on appletv was good. There is also a Mark Ronson doc on there that wasn't terrible.
Just remembered the Foo Fighters Sonic Highways doc was really good just don't watch the video of them performing the song at the end. Sound City doc wasn't bad that Grohl did either.
Sound city was fantastic!
Think I only watched the Chicago, DC and New Orleans episodes of Sonic Highways and yeah, spot on, don't listen to the song at the end, the rest is great.
Was the Sonic Highways one where he went round the different studios? The bits i have seen were interesting but it did amuse me how they recorded everywhere but it all came out with the foo filter on so it was kinda like, whats the point?

god yeah! had forgotten about that atrocity