Here we go history lovers!
Spotify links are a bit fucked now
It seems I shouldn't have taken @TAFH33's post seriously. This explains the lack of backlash.
Up Da Ra

give the man the 10 thousand dollars

You were all spared 23 minutes of Fela Kuti, mainly because the intro is about 13 minutes long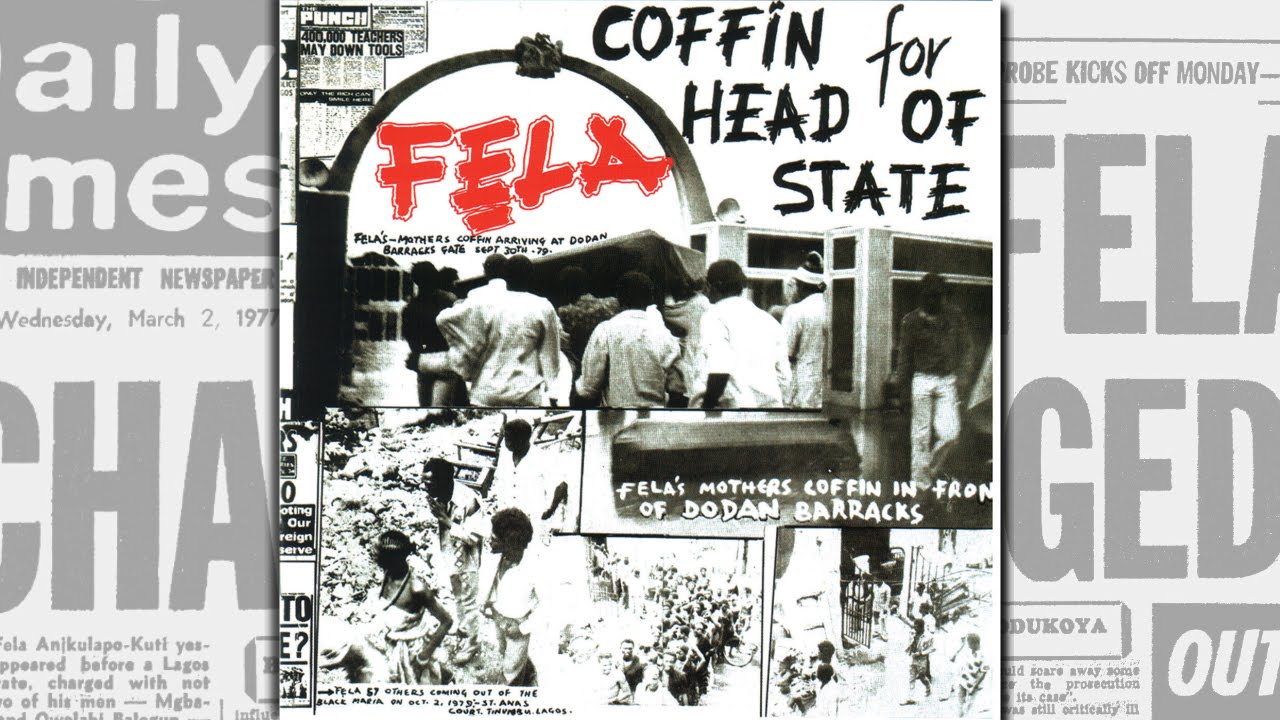 It's a really cool track though. The government at the time lay siege to his compound and killed his mother, so Fela and his mates went to the government barracks where the president and Vice President were and told them to come out and pick up the coffin they were responsible for. It's the only time I've ever heard Afrobeat sound really sad
The Native Nod song is awesome, never heard of them before.
Well worth having a look at the ML voting page for this round, loads of interesting contextual notes have been added by people.
Ronald Reagan seems to be the champion subject, so well done to him
I also almost put this in!
Just got the numero reissue treatment as well which is worth your time, great band
Damnit. One of the songs sounded interesting/different, only for me to check and then see that it was The Residents…
This would have got a lot a lot of point from me
Great stuff this. Has taken me down a lot of Wikipedia rabbit holes already
the Joyful Joyful to Rubberbandits transition must be one of the weirdest we've ever had in ML