This. This is why this thread exists

that Ben Folds stole his entire style from Judee Sill
my amazing friend sent me this song this week, had never heard of her before and I have listened to the first album relentlessly since and read everything i can about her since, and i kept thinking, fucking hell this sounds so much like all those Ben Folds songs I love
so I googled their names together and got confirmation that ben is a fan from… matt lucas?! lol
The fact that, despite being around for what feels like forever, Fiona Apple will only be 45 next Tuesday.
Haha, this has actually in itself created a new "slow to realise" confession from me: In the 25 years or so since this was first broadcast I always thought it was about the Beat of Mirror in the Bathroom fame, and they had to change their name to "The Birmingham Beat" in America for copyright reasons a la "The London Suede"
Just found out the Enigma track is called Sadeness Part 1 not Sadness Part 1.
So it's some sort of reference to Marquis de Sade? Weird.
Whoa, I heard this on the radio the other day, meant to figure out what it was but instantly forgot the lyrics to the chorus, and now you've landed it right back in my lap! That's bananas, I'd literally never heard it, or heard of Judee Sill, before then. I'd completely accepted that I'd never know what it was!
Radio 1 DJ Annie Mac and Davey the singer from The Crockets and The Crimea are siblings and she sang backing vocals on a bunch of Crimea songs.
I never knew this either but Wikipedia claims it was released as Sadness in the UK and there are images like this


so maybe we're off the hook on this one?
Oh that's weird isn't it.
Yeah it is, but I guess it's not unlike when they change book titles for different markets. The word 'sad' is what we hear in the lyrics so someone must have thought it would be a nightmare for everyone. (Not that that means they're right.)
Always remember it as Sadeness.
Always remember it being shite as well, really dull
I remember it as being Sadness and also as being a banger (bought the 12" version, lent it to my mate Tom, got it back in a terrible state, never again Tom, never again…)
Oh fuck, haven't thought about them in ages, used to love them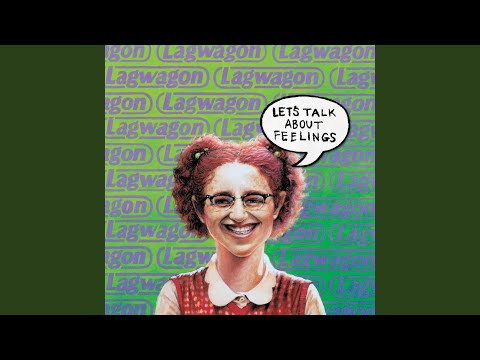 The sample at the end of Lagwagon's "Leave the Light On", from an album I've enjoyed for 24 years now, is from the movie Welcome to the Dollhouse. Just watched it last night, and it's great. I love discovering sample sources so randomly.
A Guy Called Gerald was music made by… A guy called Gerald
I've realised that Hotel California gets spookier with each passing year. Came out in 1976 so they hadn't had that spirit for a mere 7 years, which just makes it sound like the guy's a bit out of touch.
These days it's been over 50 years so it makes it sound more like the narrator has dropped through time or something like Jack Torrence.
Only discovered last week that Nellee Hooper - famous for producing Björk's Venus as a Boy/Big Time Sensuality/Human Behaviour/Army of Me etc, Soul II Soul's Back to Life & Keep on Moving, Massive Attack's Protection LP etc - produced Sinead's Nothing Compares 2 U

The bass line of Overload by Sugababes is sampled from White Rabbit by Jefferson Airplane.
Yes I'm listening to White Rabbit for the first time because wrestling (if you know, you know)
It's a birdsong waveform on the cover of Aerial by Kate Bush. Always assumed it was a mountain range.
I don't know, and I'm extremely happy that way. (nah it's cool enjoy your rasslin')