Ahm up the bairns.
Park later, i think.
Morning all
Fancy Lilith off Frasier.
That's it. That's the post.
Is it rhe appearance or personality that does it for you? In this instance, not generally.
Morning all!
I'm running late and forgot to charge my phone but I don't anything to do at work yet and I'm having a half day anyway so no big deal.
Morning.
(Re)watching Derry Girls and having a coffee.
Going pop visit my Mum with baby before it gets too warm, then set up camp inside in the house where its cool for the rest of the day.
Morning
Night without this last night, so naturally woke up at 6am. Excellent work brain. Washed up and had a bacon sarnie. Off to the station after Fraiser for a day in Brighton mooching around.
Was so sure id get in for 9 today. Buts its 10 to 9 and on the pot at home.
Morning.
Going to another beach for another walk with the dog.


Another one for the Lillith appreciation club here.
Housemate's been up since half 4 so here we are…
Me too, and she's so cute in Jumanji
Barely slept last night.
My watch was hurting my wrist so I recorded my sleep cycle on my phone which also recorded any chatting or snoring and my goodness, I do not shut up even in the 2 hour window I actually slept!
Morning

Last day in Devon. I made the call to head back to Norfolk before the others so that I could do a couple of visits later in the week, but I'm regretting my decision now TBH. Will miss the Cheekster clan.
Currently working remotely but I'm not up to pace yet.
Morning

There's a weird vibe in Chorlton this morning - like there's going to be a big scrap or something. But also noticed lots of very good t-shirts- hope they don't get ruined in the brawl.
Work I guess, but what I really want is to watch The Craft and then go and sit on a hillside with a book, some pretzels and a bottle of cava
Intrigued by banana puffcorn…is it nice??
Another exciting day at chez slicks…
Take dog out
Get V a haircut
Do the ocado
Go to WSM to meet my sister, frolick on the beach, have some cocktails, swim in the pool, stay in a hotel…


had a shocker of a MH evening yesterday so gonna try for some proactive POSITIVITY today
gonna smash a work to do list (even if its just all the small easy tasks), get my clothes off my floor, go out in the sun more, commit to some plans for later in the week, send some messages i've been putting off. All of it!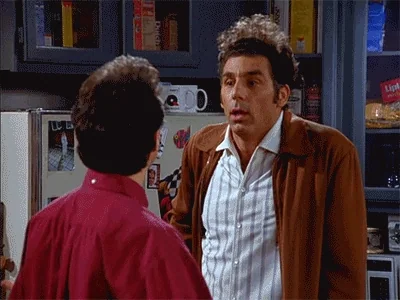 Managed to fall asleep around 02:00, then the cat kicked up a fuss outside our window so I had to let her in. My sleep has gone to total shit since I developed problems with my sinuses, just horrendous.
WFH until 16:00, just going to listen to Air all day.
This post paid for by PROF$.
Just put my bedding in, good drying day