The Ukraine vs Russia one. Now it's being taken as a sign that nukes are imminent
The fuck how did it end up there what am I like
"We'll build a 1.7 mile stretch of tunnel, and it will be immediately congested as soon as its opened"
"how much will it cost?"
"50 million dollars"
Have seen two people recently on the tube that really look like Nathan. The first was running with a baby which added another fun layer. Had the specs of grey hair too.
There is an extremely high chance that this was @elthamsmateowen and my good friend Ryan.
Nathan For You is back on streaming on Amazon Prime now - I've not seen it before, so am looking forward to watching them all.
I watched and loved The Rehearsal last year, but I think I watched all of it (and the first two episodes of NFY) thinking that the other people were actors as well. Unless I'm misremembering that now, but I think I thought it was all too outlandish for them to be people behaving 'normally'! Might need to give it another rewatch with that knowledge this time.
Jealous, please do episode posts after you've seen them
Watched all of the rehearsal this week, absolutely phenomenal.
Just finished watching all four seasons. I thought about doing reviews or comments as I went along, but just ended up binging too many and then had no idea where to begin.
Anyway, I absolutely loved it all. So many funny and awkward bits, and so many bits that I could not believe was happening. Will definitely have to have another rewatch of it sometime.
Looks like I also have this John Wilson show to start as my next binge watching program (assuming I like it also!).
It's brilliant, one of the most life affirming things on TV tbh. Better than the Rehearsal imho
Just wanted to post this without comment.
Actually, I do want to comment. What a legend that boy is!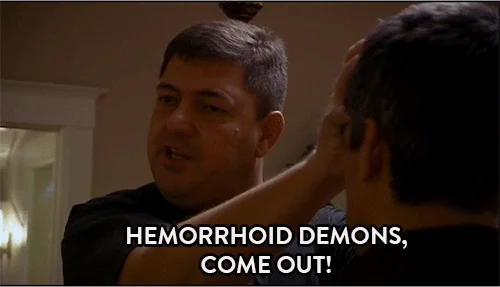 Just finished the two seasons of How To With John Wilson now. I liked it, but grew to love it. Think I still preferred Nathan/Rehearsal, but I still loved it.
Watching an interview with him now, and glad to see that other people are doing bits of filming also, as I was wondering how much of his life he would be continuously filming.
Looking forward to series 3 now!