Dre Hunter just cooked Jrue with handle/spin move and a floater to finish
I cannot cope
also, I think the other Holidays might be quite a shrewd pick up for the Hawks
probs stating the obvious here, but as long as he stays healthy, Wembanyama's going to be the most dominant player in history, isn't he?
makes Giannis's dunks look blockable, makes KD's jumper look blockable
Pretty awful behaviour from Draymond
Definitely won't be getting invited to the Jordan Pool acting like that!
He's obviously going to be great, but speaking as a skinny man, I don't think that frame is ever going to fill out massively. I'm sure Giannis will be able to bully him for a few years yet.
The tanking this year will be spectacular though. Looks like Scoot Henderson is an excellent consolation prize
KD didn't get big, didn't stop him!
Scoot is going to be incredible too, yeah. wild that somebody as good as him is completely overshadowed, but Wembanyama is just him.
makes me think this year's going to be another asterisked one. I mean, aside from obvious rebuild teams like Spurs, Jazz, there are going to be teams with some ambition to do well now who might tank as soon as things go south.
Trae's in midseason form already
Dre's been working out with Melo this offseason

Another call for potential fantasy basketball players. Need two, minimum effort and against people who don't know what they're doing! Includes famous dissers @jont2001! @noctilucent! And some other guys!
Fine, I'll do it!

yeah sign me up, I'll be working a lot off of NBA Reddit hot takes rather than real knowledge, but if that's allowed!
There we go! My source of NBA info is the DiS thread and espn box scores, reddit sounds a step up.
Will DM you the details.
Tyrese Maxey is going to put the basketball through the hoop soooo many times this season
also I don't know if the Csvs are going to be as good as some people say, but these might be the three nicest boys in the league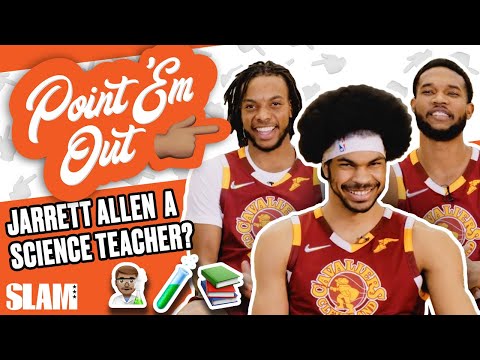 Evan Mobley is so shy and softly spoken