Will probably read this, sounds good.
I heard about this a little while ago, thanks for reminding me. I will read it too.
Thank you so much for alerting us to this book, looks amazing would love to know more about the man.
Aidan Moffat just tweeted about this. Out 23 November.

https://secretlycanadian.com/record/love-work-the-lioness-sessions/
Oh my that looks incredible.
I didn't know there was an Arab Strap connection to that album. Always worth sharing this, one of my favourite pieces on DiS:
Well, damn. I want the tote bag and it's sold out. I'm sad now.
That piece is brilliant- really opened out Molina's music to me at the time. I was aware of him before that and had a couple of the albums, but that piece made everything fit together for me and made me into a massive fan.
This thread has made me £40 poorer and I am very happy.
Listening to the original album inspired by this thread. Good lord but it's a proper masterpiece. I know that magnolia electric will always be his most famous but right now I think Lioness might just be his best
It's between Lioness and Didn't It Rain for me. I love Magnolia but those two are just heartbreakingly brilliant.
I mostly listen to Sojourner these days but everything he did was amazing and connects with me on a deep level
I haven't spent much time with the post Magnolia Electric Co. albums tbh. Something I really need to rectify.
Autumn Bird Songs which I think was the last thing he did is almost too sad and bleak to listen to
Would agree with those two being top of the pile - but I'd have to add Ghost Tropic alongside them.
It can be a properly bleak listen, but when I'm in the right kind of mood nothing hits the spot quite like it.
I love the mood of Ghost Tropic but I can rarely remember any of it. Really good vibe but just not quite up there with the big two IMHO.
Speaking of The Lioness, I remember when I saw him at the Luminaire and somebody shouted out a request for it: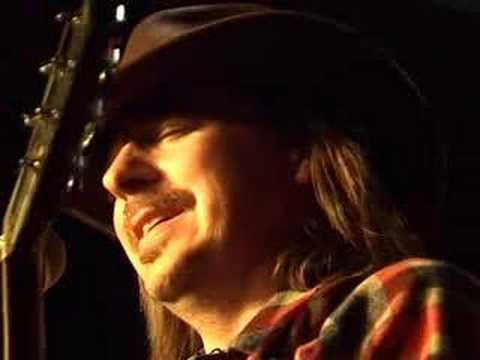 His death is still devastating to me. I really got into his music around 2011, and by late 2012 was pretty obsessed with it. This coincided with a really bad personal time as I suffered a bad back injury. While recovering from surgery i listened to pretty much his whole catalog constantly on repeat as I tried to walk a little further each day. Without going into detail, the surgery wasn't too successful and the recovery time was extended from 6 weeks to 6 months of Groundhog Day… physio, strong pain medication, short walks with Jason Molina for company and home alone for hours.
Then, he was dead… it genuinely broke my heart.
I never spoke to this man, never saw him live but his voice and music soundtracked and helped me through the very worst days of my life.
I've only recently been able to objectively listen to the music again…
So the Lioness reissue has just arrived! Not normally a big fan of paying forty quid for an album I already have but you absolutely cannot fault the effort that's been gone to here. The essay on the inner sleeve from his ex wife is heartbreaking. Going to use my new songs ohia plectrum to play a couple of these songs (terribly) on my acoustic.