It's been too long.
Loved their set at The Park at Glastonbury 2013.
That was a good set, I remember her coming on stage and commenting on how lovely the morning looked, with all her stylish French accent and sunglasses. That album was really good as well, is this the first one since then?
3rd April isn't even a Friday, can't even follow the standard release date format, it's madness I tell you!
New album would be cool though
yeah. I think she likely scrapped another album* a few years back as there was promo material being gathered.
she did release a single called Shirim that may or may not make this album: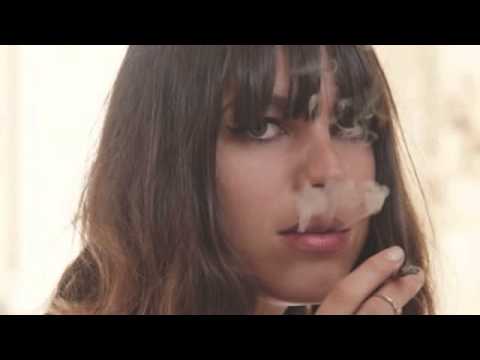 *not sure if these are from the album in question, but she also released some demos last year that she recorded with Kevin Parker around 2013:
https://soundcloud.com/melodyvankappers/sets/melodys-echo-chamber-from-pink
Thought her debut had some strong moments but wasn't that well rounded. Used a couple of her tracks on distape club mixes though.
what a comeback! love some psych flute, me

Shite! Months in hospital is awful. Hopefully she has the good meds and gets some rad psychedelic dreams such as those conjured by her excellent music
well damn, that sucks.

Was just scanning a list of records that I was anticipating for the rest of the year…realised I hadn't heard much about this so came here. That is absolutely awful news, hope she has as straightforward and speedy recovery as possible. The business of releasing an album and playing it live must be considered secondary to her health.

beret and stripey t-shirt in case we forgot she's French
Ah, don't want to jump to conclusions, but it sounds like she's okay?
Fantastic news
Really like this. Glad she's back (and hopefully completely better). Last album dropped off massively at the tail end, but the first half was excellent and it seems like she's got a really great album in her. Really good fun at Primavera Porto 2013 too