So what's out today? I have nothing on my list this week.
These New Puritans. Have my expectations set low after hearing the first song from the album
American Football ¯_(ツ)_/¯
American Football - American Football for me. Sparkling mathy.l emo that is the long dead bands third album. Can't wait.
Think I have 10 (!!) records on my list to check out today, some of which I know little about so will drop back in and out of here and post about them as I listen if no one else has mentioned before.
First up is Orville Peck - Pony
Signed to Sub Pop, he veers from balladeering Americana, to shoegazey alt-country to pure country. There's a definite Marlon Williams similarity and his voice is even a bit Elvis in places. Loved it after first listen
Oooh Spotify has told me about a record by Will Burns and Hannah Peel - Chalk Hill Blue.
Spoken word and ambient-esque electronics
Described as:
electronic ruralism channeling lives threaded through the chalk landscapes of Southern England.
Deaf Center. First record since 2011.
The new one from These New Puritans is amazing!
Lambchop also sound very nice if you don't hate auto tune. Took me a while to get used to their new sound.
Will definitely listen to American Fotball, Strand Oaks (My Morning Jacket was his backing band so it can't be bad and I like the singles).
And Bill MacKay for my folky music fix.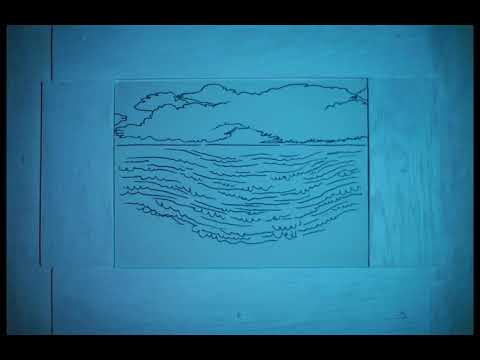 Alongside other stuff here, Spotify tells me there are new records out from:
Jenny Lewis
Andrew Bird
Ex Hex
That I'll probably check out. Bunch o' indie heavyweights tho, so I imagine everyone knows them!
Ibibo Sound Machine - Doko Mien
Energetic afrobeat, disco funk thing. also new Andrew Bird today
These New Puritans
American Football
Ex Hex
La Dispute
Big week for me - American Football and Lambchop albums on their way to my door.
Apparat's 5 is out today. Intense and emotional German hybrid loveliness from one half of Moderat:
Also there's a little deluxe 20th anniversary rerelease of that Mansun band's Six, if anyone's ever heard of them…
Will definitely listen to these too. Supported them a year or so back. Remind me of Battles and Girl Band in places but more angular (though that's a bit of a rubbish term). Speak To Me was an ear worm for months
Ooh this sounds relevant to my interests.
I am going to listen to the new sleeper album
I am not going to listen to the new sleeper album
EX HEX! YEAH!
Interested to see what Deaf Centre come up with after such a long lay off. Tentatively excited. Will give the new Lambchop a go too. Never been a huge fan but their stuff seems to be growing on me a lot. Reckon I might have a breakthrough with them soon.
A few albums mentioned above I will be checking out.
I'm also looking forward to trying Emily Wells - This World Is Too ____ For You
She does lots of great violin/electronics/singing and is also extremely good live (and playing in London tomorrow)
Not sure which (if any) songs from the new album are good, but this is a song she did for the (Old Boy chap) Stoker film a few years ago: