It's Roasty Christmas with new albums by Saint Etienne and Steps
Also Kacey Musgraves
But what else?
Tim Hecker?
Not sure if that's actually last week's since BC dates it yesterday.
Plosivs have released a single
Made up of the singer from Pinback, the drummer from Against me and SPEEDO, for all the Hot Snakes / RFTC / DLJ crowd @anon50098204 @shucks @casinobay @ma0sm etc.
First listen was strange as with that musical opening not hearing either Froberg or Reis's vocals was not right but another listen ironed it out and I was very into it.
New low album! Distortion and fuzz aplenty for long running slowcore heroes.
Sarah Davachi and Julia Bardo for me today.
The Limiñanas & Laurent Garnier - De Película
French garage/psych band plus French electronic music legend make an album together.
Didn't know this was a thing. Thanks for the heads up.
The Limiñanas and their collaborations have always been brilliant so far.
10,000 Russos - Superinertia
Portuguese Fall soundalikes sound a wee bit less like the Fall than they normally do. Top band.
Ngl, not feeling the new Low album. Hope it reveals more over time

New Amyl & the Sniffers out today! BIG jump up in class in my opinion, and i love their other stuff
For the unfamiliar - shouty bratty yob bogan punk - listen loud, throwing beer about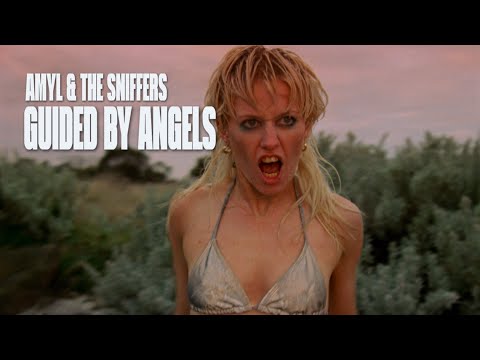 Not sure how much more familiar non-Aussies will be after reading that!

Seem to recall enjoying the last album a lot, similar feels to White Lung (@anon75298087 @plasticniki ) so I'll check this out, thanks.
Adeline - Adi Oasis
Funky rnb/pop with a playful vibe. She plays bass and sings and those two elements usually stand out as being particularly great on her records
Very much enjoying this, thanks.
Colleen Green - Cool
Was a big fan of I Want to Grow Up so looking forward to this.
박혜진 Park Hye Jin - Before I Die
Debut album from the Korean house producer following a run of promising singles and EPs.
Marina Topley-Bird - Forever I Wait
First album in over a decade from the voice of Tricky's Maxinquaye.
The fact that this band exists makes me very happy.
Gallowglas - I dream I see you hit the water, I dream I see you change your mind
I heard a couple of songs of theirs a while ago and really liked them. The first song sounds lovely - male and female singer (on this track at least), repeating piano, haunting strings. Plus just 29 listeners on Spotify. Ticks all my boxes!
Someone / Tessa Rose Jackson - Someone
Singer songwriter. Nice voice and sounds nice and crisp.
Ballaké Sissoko - A Touma
A Malian koro player. @Octobadger probably knows more about this chap! I really enjoyed his album from earlier in the year, although I think this time it doesn't have various different guest singers on it, so possibly all instrumental.
Cucina Povera - Delmarnock Tapes
Finnish person who was in the Scottish Music League round (think they're based in Glasgow). Strange assortment of found sounds and etherealy singing maybe.
Gaspar Claus - Tancade
French cellist. Big strings. Has worked with Sufjan, Efterklang, The National.
Brendan Eder Ensemble - Cape Cod Cottage
Jazzy sort of sounds, so not sure why it's on my list! But sounds nice.
Benjamin Fincher - Farrell EP
French chap, intriguing collage of sounds, slow electro pop?
Jack Ladder - Hijack!
Nick Cave type Australian maybe? Think I saw him supporting Alex Cameron a while back.
Also Low and The Liminanas for me - a busy week!
Sixteen posts and no mention of the new ANDREW WK?!
Andrew WK - God Is Partying
FFO: partying, relentlessly positive energy, conspiracy theories about musicians being replaced with lookalikes
Saint Etienne is my top priority today.
I'll also check out Park Hye Jin, and this new EP from Machinedrum to keep the electronic vibes going.
Various - The Metallica Blacklist, loads of different artists covering songs from the Black Album including Kamasi Washington, Mac Demarco, St Vincent
FFO: revisiting the Metallica HGATR and reigniting old beeves, having four hours to spare to listen to a very long covers album, going "huh, I wonder why they bothered with this"