You know the drill
Wednesday - Twin Plagues
Passionate garage rock. Touches of Pavement or even a little grunge.
Devendra Banhart, Noah Georgeson - Refuge
Ambient kinda thing from these hippy pals. Physical version comes with incense and a smudge bowl, some of the tracks contain words from their spiritual teachers (let's see how much I can deter DiS with a description.) Have always liked Banhart's songs which use big reverby piano so hoping for a big dollop of that.
Very much enjoying Joy Orbison - just the 12 years on from his first single. U.K. techno, garage, bit of grime thrown in.
Got Boldy James & The Alchemist next.
Still patiently waiting for Donda.
Yeah already loving Boldy James and The Alchemist
Benny the Butcher - Pyrex Picasso
It's a double drop for the Griselda crew today.
Brandee Younger - Somewhere Different
Harp jazz with R&B and soul influences - this sounds great so far.
El Michels Affair meets Liam Bailey - Ekundayo Inversions
modern but also sort of retro reggae sound, Black Thought and Lee Perry guesting on tracks. Feels like it has a bit of an ebb and flow to it which sometimes can be missing in reggae records, and of course sounds delicious.
Various Artists (Oxtail Recordings) - Undercurrents
"Oxtail Recordings is proud to mark our 50th release with Undercurrents, a document and celebration of the experimental music scene in our newly adopted home of Australia. With contributions that range from new age synthscapes to murky dub; black-hole drone to contact mic'd crumbles, Undercurrents showcases a sampling of the friends and community that have welcomed us down under.
Proceeds from Undercurrents will be donated to Change the Record to help to end the incarceration of, and family violence against, Aboriginal and Torres Strait Islander people."
Quicksand - Distant Populations - classic post hardcore fronted by Walter Schreifels (Rival Schools / Gorilla Biscuits). This is their second post reformation album, the last was great. FFO: chuggy riffs, big melodys, Fugazi, reminding people how good Used For Glue was to make them listen to it.
The Ugly Kings - Strange, Strange Times
Heavy-ish alt-rock from Melbourne. For fans of Queens Of The Stone Age kinda stuff
Sepultura - Sepulquarta
Metal legends lockdown album. A bunch of re-recorded songs from their back catalogue with guests like Devin Townsend and Meatloaf's nephew Scott Ian.
FFO: groove metal, lockdown collaborations, bands who have been going forever with no original members left, Trigger's broom.
Might give this a listen - based solely on the cool artwork and title
Here's hoping Brandon is no longer singing and they sound like a completely different band
The Killers, sounds quite laid back for them edit - beaten by seconds
Klara Lewis & Peter Mannerfelt collaboration

Brogan Bentley - Diapason Rex
Noticed this because someone described its lead single Ecstasy as emo-jungle which intrigued me. I really like it, guessing the album is more of the same as not listened to it yet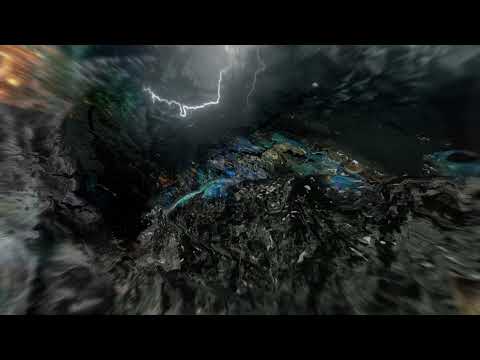 There's a new Max Cooper remix album. Less chin stroking and more dance floor bangers.
Just listening and the first song does actually sound like a different band… Still Brendon singing though.
Not gonna lie, I quite like this first song
Other than Alchemist & Boldy Jackson, Tanya Morgan's first album in a few years is my most anticipated Hip-Hop release.
Jungle's third album,is also firmly on my list for today.