Robin Guthrie - Mockingbird Love
Shimmery guitar instrumental EP from a Cocteau Twin.
Ydegirl - Ydegirl
The Danish musician's debut album blends R&B and pop with elements of Nordic baroque to conjure feelings of past, present, and future
Released last week but hey: Sungazer - Perihelion.
Excellent music YouTuber Adam Neely's band making some very rhythmically complex, playful jazzy synthy jams
Concepts behind the tracks discussed here (he has a thing for clickbaity titles but he's not like that in the videos themselves at all)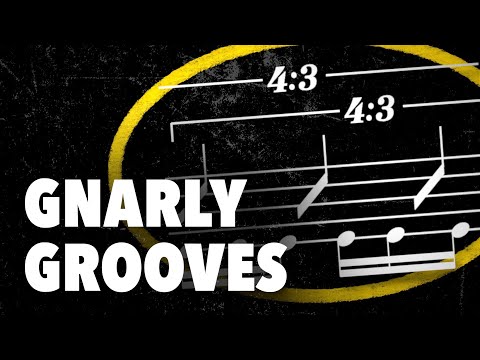 Never a worry. I quite enjoyed it too, I liked the tracks Let me Miss You and Votives
Welcome Dayrider, good to have you on board chief.
I really liked the last track on this album, Utopia Planet, I always got time for an unexpected brass section. I think its Beautiful Directions that is the one with Ben on it which had some really nice cello and bass sections on it, imo.
They could always team up with Morrissey and do Rick Astley covers.
New album from house producer Byron The Aquarius with some jazz funk vibes scattered throughout. Really good stuff.
Loving the latest from these beautiful women.
and especially loving this small taste of Portico's next one.
lots of beauty in these. lots of needed optimism

I had my first proper listen to Old Man Of The Woods today and quite enjoyed it too. Will definitely give it a second listen (which a lot of these releases don't end up getting due to the number of them!).
Really into this album. Didn't realise it was this guy that did that Sophie And The Giants track. Solid fun.
this video is nuts, looking forward to listening to the album!
it has genuinely broken my brain
wow i really cannot tell you how much this album is 'my shit'

Maxo Kream - WEIGHT OF THE WORLD
Missed this came out yesterday, Houston rapper who is on a real upwards trajectory. His 2019 album was superb so got high hopes here. Tyler the Creator and Freddie Gibbs amongst the features.
Weekly round-up poll a little earlier than usual…
BADBADNOTGOOD, The World Is A Beautiful Place & I'm No Longer Afraid To Die and W. H. Lung topped our charts last week.
What did you enjoy from this batch of 87 releases?
A.A. Williams - arco
Adele - Easy On Me
Angélica Garcia - Echo Eléctrico EP
Anz - All Hours
Astral Brain - The Bewildered Mind
Birdengine - Brutal
Byron the Aquarius - The New Beginning
Chancha Via Circuito and LUVI TORRES - Ceremonia EP
Charles Moothart - Soft Crime EP
Chelsea Cutler - When I Close My Eyes
Coldcut -

@0

EP2
Coldplay - Music Of The Spheres
Couer de Pirate - Impossible à aimer
Dark Mark & Skeleton Joe - Dark Mark vs Skeleton Joe
Dark Sky - She 2.0
David Crosby - If I Could Only Remember My Name Deluxe Edition
Dean Wareham - I Have Nothing to Say to the Mayor of L A
Dog Daisies - Moonbathing
Dos Santos - City of Mirrors
Ego Ella May - FIELDNOTES
Elan Tamara - We Can Fall
Emma Ruth Rundle - Blooms of Oblivion
Evergreen - Sign In EP
FaltyDL - The Wrath EP
Faye Webster - Live At Electric Lady
Field Music - Another Shot EP
FINNEAS - Optimist
Footshooter - Southside Hymns
From The Mouth Of The Sun – Light Caught The Edges
Galya Bisengalieva – Aralkum Aralas
Hania Rani and Dobrawa Czocher - Inner Symphonies
Hayden Thorpe - Moondust For My Diamond
HEXA - Material Interstices
Jason Isbell and the 400 Unit- Georgie Blue
Joe Harvey-Whyte - Flatland/Spaceland EP
John Carpenter, Cody Carpenter, Daniel Davies- Halloween Kills Soundtrack
Joy Crookes - Skin
Julia Kent - Stories From the Sea (Original Soundtrack)
Julia Shapiro - Zorked
Kælan Mikla: Undir Köldum Norðurljósum
Khalab - The Great Oxidation EP
La Ren - Leftovers
Lala Lala - I Want The Door To Open
LIL UGLY MANE - VOLCANIC BIRD ENEMY AND THE VOICED CONCERN
Mabe Fratti - Estática
Marco Shuttle- Cobalt Desert Oasis
Marta Mist - Longform
Maxo Kream - WEIGHT OF THE WORLD
Melvins - Five Legged Dog
Mendelson - Le dernier album
Namesake - Redeeming Features
Odonis Odonis - Spectrums
Old Man Of The Woods - Votives
Philip Samartzis + Eugene Ughetti - Array
Philip Samartzis and Eugene Ughetti - Polar Force
PinkPantheress - to hell with it
Pokey LaFarge - In The Blossom Of Their Shade
Portico Quartet - Ultraviolet
Primal Scream - Demodelica
Purple Disco Machine - Exotica
Regal Worm - The Hideous Goblink
Remi Wolf - Juno
Robin Guthrie - Mockingbird Love
Sangre Nueva - Goteo
Scrimshire - Nothing Feels Like Everything
Selena Gomez - Let Somebody Go
sir Was - Let The Morning Come
Starflyer 59 - Vanity
Sungazer - Perihelion
Surfbort - Keep On Truckin'
The Beatles - Let It Be special edition
The DeRevolutions - I Want Up
The Juan Maclean - I Want The Night
The Shining Tongues - Milk Of God
This Wild Life - Ever Blossom
Tigers & Flies - Bat & Ball
Tom Morello - The Atlas Underground Fire
TV Girl and Jordana - Summers Over
Vanishing Twin - Ookii Gekkou
Various Artists - DJ-Kicks: Disclosure
Various Artists - Longform Editions 22
Various Artists - Musik Music Musique 2.0
Various Artists - When There's Nowhere Else to Run
Vitalic - Dissidænce
William Tyler- Frozen Shelter
Xenia Rubinos - Una Rosa
Ydegirl - Ydegirl
Late entry but I did enjoy this album too during the week, despite it not being available on streaming for me…
Alba - Maugli - Capoeira Beats.

An archived playlist of this week is living here:
Thank you so much for bringing this to my attention! I didn't and still don't understand odd time signatures and why I like them but this has helped massively in not understanding oddtime signatures as such but more why or not even why, just that I love them. Christ even this appreciation post has no time signature
the first track had me so excited
three tracks after are all nothing in comparison

sigh