No new releases thread yet? I've got nothing… need some inspiration
Alexa Rose - Headwaters
Singer-songwriter from North Carolina, loosely Americana but not really very folk or country from what I've heard so far. Reminds me a bit of Jenny Lewis (Rilo Kiley) in parts.
Liz Lawrence - The Avalanche
Alt-pop singer-songwriter. This got quite a sniffy short review in DIY but I've really liked the tracks that have been released so far and I'm thoroughly looking forward to the rest.
Trashmouth Records - 10 Years Still Not Dead
The record label celebrates their 10th birthday with a bunch of remixes of bands on their roster, including Fat White Family, Madonnatron and Warmduscher.
Kaitlyn Aurelia Smith & Emile Mosseri - I Could Be Your Dog (Prequel)
7 track EP of lush experimental electronica. Quite a mix, really, not especially ambient. I love the slow birdsong one (Glendora) and the one that sounds like Anna Meredith (Blink Twice). Yep, big fan of this.
sUb_modU - Descent To The Centre
Italian producer on the Tru Thoughts label - electronica with jazz and funk elements - for fans of Quantic and that sorta thing. Liked the few tracks I've heard so far.
Just remembered Alexis from Hot Chip has a new album out
Venerable Japanese post-rock act Mono have a new one, where they claim to have gone disco
it also has an invisible bandcamp link, which is quite the marketing strategy
Komische meets hauntology meets children's instruments by Henry Courgette (aka @Gert on Disintegration State)
And I'm just diving into what I assume will be sad ambience by Veins Full of Static on @worrier1 's label
Is it disco or still the same boring album they been releasing for years?
New Employed to Serve.
Seeing as their last album was one of my albums of the year in surprised now not into the singles of this album. To much metal, not enough hardcore.
Thrice - Horizons/East. The singles have all been more interesting than their frankly very bland last album, so I'm hopeful this one might be a return to form. Melodic post hardcore
Mehdi Rajabian - Coup Of Gods
I found this musician from a recent BBC News article, from all places: Iranian musician risks prison for new album - BBC News
An Iranian musician who's already been put in jail for a couple of years for releasing music that the authorities didn't agree with. and having to record this album in secret, due to having female singers on it. Four long string-drenched songs anyway, sounds good:
Petr Aleksander - Collage
Really enjoyed a previous album of theirs. Instrumental strings and pianos, quite beautiful sounding.
Nik Freitas - Searching For Device EP
Nice melodic one mand band. Had previously been signed to Conor Oberst's Team Love label.
Arthur Moon - Chaos! Chaos! Chaos!: Side A
Electro-poppy sort of sounds.
LARRY PINK THE HUMAN - M1XTAPE
Bedroom poppy kinda. Might just be a one listen thing though!
A Million Pineapples - Storyteller
Norwegian jangly upbeat indie. Not sure it's quite for me yet, but they have Team Me guesting on one song.
Heard one song from this. Seemed to be a lot more focused than their earlier stuff. Will give it a listen
I've struggled with everything Thrice have put out since they reformed after loving everything prior, hoping this is a return to form.
Spiritbox's album is out today, which supposedly lives up to the hype (from elsewhere obviously), top tier reviews across the board so far. Post-metal.
DIS New Releases Collaborative Playlist is filling back up again. Please help out by dropping 1 track from any album you recommend in there. Thanks for kicking it off @dantrobus !
Thrice are a fascinating band in that there's no clear-consensus 'fan favourite'. I think they fell off a massive cliff after Vheissu and that To Be Everywhere Is To Be Nowhere and Palms are easily Top 3.
I'm way of this new one because it's self-produced again and historically that's when they've veered off into self-indulgence (the alchemy index onwards).
But I know a lot of people think those albums are their best. Picking setlists must be a nightmare for them. Enjoying the new one so far but it definitely has Beggars/Major Minor vibes; interested to hear what you think of it.
Really, really don't understand the hype for Spiritbox. Feels like someone decided they'd be a Hot New Band and it was thus, despite the music being aggressively generic metalcore. Hoping the album will win me over
Three albums for me today, all mentioned already above:
Employed to Serve
Thrice
Spiritbox
It actually came out a couple of days ago, but Injury Reserve's By the Time I Get To Phoenix is worth a listen for anyone into industrial/experimental hip hop. Intense, brutal, but also fragile and human, a tribute to the death of a member and a reflection of the mess of the last year or two, it's a glitchy, challenging and impressive (and perhaps final) album for the group.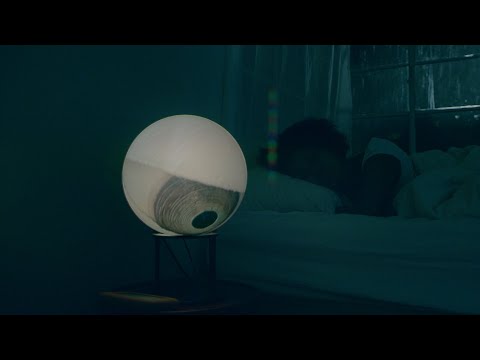 I've been enjoying Hamish Hawk for the past few years, so very glad to hear that his brilliant (and improbably titled) 'The Mauritian Badminton Doubles Champion, 1973' has been getting played a lot on 6Music recently.
Maybe one for fans of The Divine Comedy kinda stuf…