I don't have anything to contribute I just wanted to start the thread
Actually there's a new Wedding Present single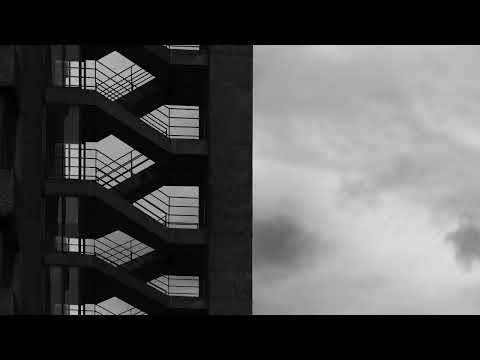 After a fallow week last week for me, there are some absolute gems amongst this week's new releases. First up:
Rokia Koné & Jacknife Lee - BAMANAN
Debut solo album from member of Malian supergroup Les Amazones d'Afrique. Rokia Koné has an incredible voice. The production is great. I love this.
Combining ancestral music with electronic sounds has become so widespread that it's almost a cliché. Dance floors now pulsate with sounds from around the globe, adding a welcome warmth and heart to the tropes of techno, house and trance. Malian singer Rokia Koné with producer Jacknife Lee stand miles above the rest, and offers an object lesson in working so subtly with the original that the richness of African music isn't colonised by technology but miraculously enhanced.
And then:
Morgen Wurde & Tis - Wacht
Minimalist ambient techno. Chill out room at 6am sort of thing. Looks like this is due out tomorrow on Werra Foxma. I love the tracks available so far, especially the ones with the blissy vocalising by Maria Estrella.

Sarah Shook and the Disarmers - Nightroamer
Country rock, Sheryl Crow-esque sorta stuff. Their third album, apparently. I shall be checking out the back catalogue.
Hurray For The Riff Raff - LIFE ON EARTH
Seventh album from Alynda Segarra's New Orleans-based band, less folky Americana, more indie rock/art-pop.
Hurray for the Riff Raff is the main one today. American Folk-y vibes probably. Big fan of their previous work, and the new one has been getting his reviews.
Eve Adams - Metal Bird
Woozy, laid back, eclectic album. Reminiscent of faded Hollywood glamour and tinges of an unmade Lynch/ Badalamenti score with the slow pace of early Low. Beautiful voice as well.
And So I Watched You from Afar - Jettison
Instrumental post-rock / math-rock
Various Artists - Ocean Child: Songs of Yoko Ono
Sharon Van Etten, David Byrne, Yo La Tengo, Deerhoof and a bunch of other indie luminaries reinterpreting Yoko Ono's work.
New Beach House record is out in full finally.
First album in nine years from the Swedish synth-pop/italo-disco group:
The latest set of tishoumaren/desert blues jams from Etran de L'Air:
I think the new Melt Yourself Down record was supposed to be out today as well, but it looks like it's been delayed by a week.
Im starting with Alice Glass in order to kick my bonce into gear. I hope its good
Blushing - Possessions
A four-piece from Austin Texas made up of two husband and wife couples, doing shoegaze like it's the early 90s. Miki from Lush/Piroshka features on one track, Mark Gardener from Ride involved in mixing and mastering.
Brecon had an album on Max Cooper's label.
Warm electronica.
Tor's album was one of my albums of the year last year. This is the remix of it.
Chilled electronica.
Will give Sea Power a go. Low expectations but they might pull it out of the bag
I'm a big fan of the band but it's pretty bad. There are a couple decent tracks like Transmitter and Fire Escape In the Sea (which is basically a vocal version of Whirling in Rags from the Disco Elysium soundtrack), but the rest is dull, plodding stadium rock.
Half Man Half Biscuit - The Voltarol Years is allegedly out today. I've got mine pre-ordered, see if it turns up.
15th album by Wirral-based indie obscurists. Their last album was fantastic, high hopes for this. You're either excited about the prospect of songs called things like Rogation Sunday's Here Again and Persian Rug Sale at the URC, or you're not. One of those bands that I have no idea how they've made a career out of what they do, but I'm glad they have.
New Future Islands single
It's Future Islands, by this stage you're in or you're out.
Methyl Ethyl - Are you Haunted?
New album from Australian art rock electro indie pop act. Most recent single featured Stella Donnelly: