Sensational first 30 seconds. I'd say they like their Medicine records even more than Loveless
Tbh, I was going by what their earlier EP sounds like, I only just noticed they'd released this just now. But yeah, I see what you mean.
Soft Blue Shimmer - Love Loves In The Body
You'll never guess what genre this is… It autoplayed after I listened to Velveteen. It's a bit more dreamy. Really liking it on first listen.
Various Artists - fabric presents Nicola Cruz
Techno/breakbeat French/Ecuadorean producer with this mix focusing on South American electronic artists.
Various Artists - no pare, sigue sigue
Nicola Cruz also features on this Colombian-produced compilation of "Cumbia, Industrial Dembow, Tribal Techno, Raptor House, Breaks, Funk Mandelão, and Weightless Hardgrooves".
These dudes must really like Brand New and Glassjaw… and I am here for it
I have the day off work today, and woke up very sleepily and checked Spotify, thinking it was new music Friday, and then getting utterly deflated when I only found one album and a couple of EPs. It was horrifying.
Anyway, it meant that I've gone back through this thread for another scan and I'm listening to this lovely album for the first time, thanks @dantrobus !
You're very welcome! I didn't have time to listen to a lot of stuff this week but glad I happened across that one.
Drowse was the favourite last week, with Gold Panda second and Plaid third.
What did you think was good this week?
16 - Into Dust
38 Spesh & Harry Fraud - Beyond Belief
Adrian Quesada - Jaguar Sound
Animal Collective - The Inspection (Original Motion Picture Soundtrack)
Anna Mieke - Theatre
Arovane & Taylor Deupree - Skal_Ghost
Baddiel, Skinner & Lightning Seeds - Three Lions (It's Coming Home for Christmas)
Badge Époque Ensemble - Clouds of Joy: Chance of Reign
bis - Systems Music for Self Defence
Blew the Veils - Lampwork
Blue Lab Beats - Jazztronica - Live at Late Night Jazz Royal Albert Hall
Blumi - There Is No End In Me EP
Boyhood - My Dread
Brockhampton - The Family & TM
Caitlin Rose - CAZIMI
Cautious Clay - Thin Ice on the Cake EP
Charles Lloyd - Trios: Sacred Thread
Chat Pile - Tenkiller Motion Picture Soundtrack
Cheick Tidiane Seck - Kelena Fôly
Clbrks & YUNGMORPHEUS - A Place I Get Lost In
Dezron Douglas - ATALAYA
DIIV - Live at Murmrr Theatre
EF - We salute you, you and you!
Garrett Saracho, Adrian Younge & Ali Shaheed Mohammed - Jazz Is Dead 15
Gatherers - " ( mutilator. ) "
Gladie - Don't Know What You're In Until You're Out
Halo Maud - Pesnopoïka
Hedvig Mollestad & Trondheim - Jazz Orchestra - Maternity Beat
Hermon Mehari - Asmara
Honey Dijon - Black Girl Magic
HUNNY - Homesick
J Rocc - Beatitudes
Juga-Naut - Time & Place
Kaada - And If In A Thousand Years
Karen Cecilie Caesar - Low Season
La Bien Querida - Paprika
Los Bitchos - Los Christmos EP
Malibu - Palaces of Pity
maria bc - Hyaline Remixes
Maxewell Farrington - Yuletide And I'll Tide With Yann
Micah Frank and Chet Doxas (and Hildegard von Bingen I guess) - The Music Of Hildegard von Bingen Part One
Mr Ben & The Bens - Good Day For Drying
Nadine Khouri - Another Life
Neil Young one
Nickelback - Get Rollin'
Orions Belte - Chris Holm, Oyvind Blomstrom, Kim Age Furuhaug Solo Albums
Pássaro - Antes de Existir o Mundo
Patricia Brennan - More Touch
Phoebe Bridgers - So Much Wine
Pole - Tempus
Pretty Happy - Echo Boy EP
Pulse Emitter - Dusk
Richard Dawson - The Ruby Cord
Röyksopp - Profound Mysteries III
Ruby Haunt - Cures For Opposites
Saint Jude - Signal
Sarah Davachi - In Concert & In Residence
Satl - Gloom
Smashing Pumpkins one
Snake Chain - Snake Chain
Soft Blue Shimmer - Love Loves In The Body
Soulside - A Brief Moment in the Sun
Sunda Arc - Night Lands
sunking - SMUG
The Banger Factory - Warriors
The Surfrajettes - Marshmallow March / All I Want For Christmas Is You
Trent Reznor & Atticus Ross - Bones & All
Two Shell - Dinky Pearl
Various Artists - fabric presents Nicola Cruz
Various Artists - no pare, sigue sigue
Velveteen - Empty Crush
Veps - Oslo Park
Vessel - Nuets Topografi
VRITRA - SNAKESS
Weval - Forever
Weyes Blood - And in the Darkness, Hearts Aglow
YUNGMORPHEUS - Burnished Sums
Zola Jesus - Alive In Cappadocia
And my super late suggestions are…
Smirk - Material - LP - Punk
Short catchy punk tracks with moments of complete lunacy, loved it all.

jiony - Óleo Sobre Tela - LP - Hip Hop
Downtempo hip hop from Mexico, its beautiful throughout. Melancholy but with a positive escape.

isomonstrosity & International Contermporary Ensemble - isomonstrosity - LP - Classical Hip Hop
Stunning composition that works wonderfully with each guest act. Only issue is its over so quickly.

d'Voxx - 1984 - LP - Electro
Wrapped in 80s futurism idealism but with hints of despair. It may have helped that my bass speaker was turned way up all week by accident, in any case I still want to visit the Ministry of Love!

Just listened to the Run Logan Run album and it's not bad. Not sure it's something i'd revisit too often though. The Waajeed album though is really fucking good. Excellent jazzy house, can see this getting a fair few spins in the coming weeks. May even sneak into my AOTY list.
EDIT: FFS
Did you mean to post this in this week's thread?
Yes. Yes I did…

Just saw this cos I was posting the song on that one song a day thread, but have you seen this? Not even pretending really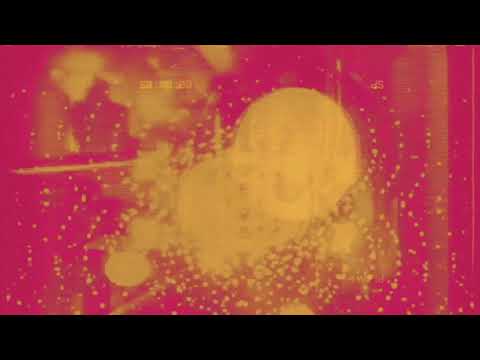 (Enjoying the album, thanks for posting)
Yeah, they've certainly nailed the chord changes and reverb settings. Fair play I guess; I've been enjoying the album. There are moments of other bands in there too, like Just Like Autumn gets very early Pumpkins, which is pleasing.
But yeah, the artwork form their EP form a couple of years ago was a bit of a giveaway too!
edit: No I hadn't seen that yet; so blatent.
Lord of The Isles - Night of The Endless Beyond
Ambient electronica. Missed this at the time. Enjoying it this morning.
And the beat goes on…
Karu - An Imaginary Journey - LP - World Jazz
Insanity but saved by a fusion of world music. I loved it all, felt like it was something I wasn't meant to listen to and thus couldn't take myself away from it.

Toto Nava - Noche Suspensa - LP - Jazz Fusion
I liked his hat, but also his music which takes inspiration from "Massive Attack, U.N.K.L.E, Wayne Shorter, Azimuth, and Kurt Rosenwinkle"… he doesn't say where he got the idea for the hat though.

SHIRT - I Turned Myself Into Myself - LP - Hip Hop
Another one from Mello who are on an incredible role of great albums. Bandcamp album of the day and touted everywhere, I'm sure you've all heard it just thought its worth adding