All about Koreless for me today
But what else is there?
New Vince Staples album, not heard anything from it yet but will give it a go
Pre-ordered the vinyl from Rough Trade and looking forward to giving the debut from Drug Store Romeos a listen
The Goon Sax - Mirror II
Aussie indie jangle rock from the band featuring Robert Forster's son.
Arushi Jain - Under the Lilac Sky
Classical Indian vocals and modular synth drones
Les Filles de Illighadad - At Pioneer Works
Ancient village choral chants and Tuareg desert guitar come together in the latest release from Niger's leading female trio.
Tkay Maidza - Last Year Was Weird, Vol. 3
Third volume of the EP with the pretty massive understatement of a title from the Zimbabwean-born Australian singer-songwriter-rapper.
The two big ones for me this week have already been mentioned.
Vince Staples is a brilliant artist and the reviews for the new album have been great. The Goon Sax are one of the few indie guitar bands worth caring about these days. Their last album was an unnoticed masterpiece and a massive advance from their first record. Looking forward to seeing where they go with this one.
Half Waif - Mythopoetics
The big one for me today. Exquisitely sad electronic pop and singer-songwriter type stuff. Orange Blossoms and Party's Over are two of the most beautiful songs release this year so far
Mariah the Scientist - RY RY World
Heartbroken electronic R&B if the enjoyable singles and album cover are anything to go by.
Also Tkay Maidza, Les Filles de Illighadad, and Vince Staples
New single from ex Cooper Temple Clause singer and keyboard player is out today.
Ooh, a great week! In addition to the Half Waif album which in really looking forward to, I've also got:
Daniel Buerkner - Landschaft aus Papier
He's currently on zero monthly listeners! Help him break double digits. "
He's on the Oscarson label, and so I'm hoping I really like it as they make some lovely limited physical copies of their albums. He apparently used to go by the name of Squares On Both Sides.
Alex Mayr - Park
Another German sung album. She released a great debut album a couple of years ago which I loved, and has also released a soundtrack album with Get Well Soon. Catchy guitar indie pop.
Mieke Miami - Montecarlo Magic
Another German artist! But English singing this time I think. Apparently she "hovers between Acid Jazz, Roisin Murphy and E.S.G.", whatever that means.
Drug Store Romeos - The World Within Our Bedrooms
They've had a song pop up in Music League, and sound like really lovely dreamy indie pop.
Just Vince Staples and Koreless then whatever I find in this thread
Hybrid - Black Halo
Atmospheric electronica from the 90s/00s breakbeaters.
Karkhana - Al Azraqayn
Middle Eastern psychedelic free jazz
No idea who Koreless are, but now I'm just thinking of Frather Ted and Corless, Corless and Sweeney:
"Excuse me, Father Crilly,
there's a woman here to see you.
A woman, Mrs Doyle.
I think you mean a nun.
Oh, no, no, no, no.
It's a woman all right.
A young woman…with a skirt.
I'll be off then.
Hello, Father Crilly?
Yes.
I'm from Corless,
Corless and Sweeney.
We're fine for coal, thanks.
No. It's nothing to do with coal."
Pal of mine has a new track out today, kinda indie folk sorta stuff with a lot of violin. Real good, check her out: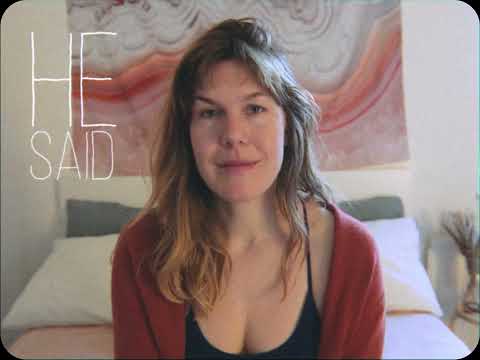 Had this pre-ordered on Bandcamp for a while hope its good.
Bit of shredding power pop from DZ Deathrays
New Twin Shadow album as well
Xiu Xiu - OHNO
15 new unsettling art-rock songs
Pictureplane - Dopamine
Maximalist house
Moin - Moot!
Mathy-rock, mostly instrumental with a few fragments of spoken-word lyrics
Bryan Away - Canyons to Sawdust
"conjures otherworldly beauty and tender melody in equal measure, calling back to the sweeping, richly orchestrated chamber pop of the mid-2000s."
The vocalist from Balance & Composure has a solo album out today -
Cosmic Psychos - Mountain of Piss
New album by veteran Aussie thud rockers
my track from the label compilation that came out last week is up on streaming sites as well today -
Sneaker Pimps are back in the form of a pog etc etc