@Acorn I will not be returning to Japan any time soon
Weirdly last time I was in HMV it had a huge selection of Japanese snacks at extortionate prices
bringing me back some Kit-Kats is as good a reason to go back as I can think of, but… fine
I am looking at spiced biscuit recipes now as a result
I said this to the TV recently - looked like a totally different shop!
I had a packet of those the other day, and yeah. they did taste of cherry tbf.
Got some of this (think it's about double the cocoa content in the normal version)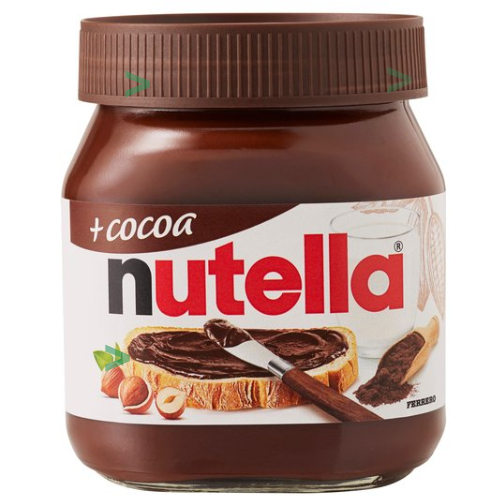 Turns out Nutella absolutely does not need to be grown up and "authentic" tasting. Obviously still nice but loses a lot of what I want from Nutella
7/10
just having my first of these and it's delicious. £1.50 as well! bargain.
i'm thinking of buying in bulk from their website as they can be frozen. lunch in 90 seconds permanently sorted. seem to not be too unhealthy too which is weird given how nice they take, the naan element could almost be used in a desert it is so sweet
Both are good, but think the standard flavour ones in Double Crunch™️ form would be 10/10.
Thought them camembert ones were a Christmas thing. Maybe not. They are nice though.
Sooooo - a biscuit flavour biscuit?