Welcome to Week 7 of the NFL regular season 2018. In this week's most important news, Ryan Tannehill is confirmed to be sitting out at least a couple more weeks, which means there's only one story that matters this week…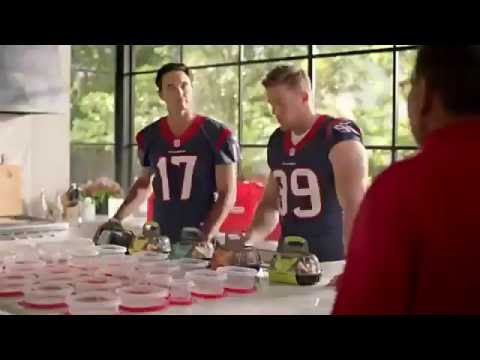 IT'S BROCKTOBER, BABY!!!
Fresh off toying with the puny Bears, the Joe Montana of our hearts plays the unpredictable Detroit Lions before a revenge match against the Houston Texans, who gave the motherfucking Cleveland Browns a 2nd round pick just to take the Brock lobster away. Can't see anything other than a 50-Burger in Miami's favour against the Houston Turnovers, who knows this week.
Before that though we've got a potential real stinker of a TNF game for the second straight week in Cardinals vs. Broncos, which is a shame because by all accounts TNF has been largely excellent so far (last week's turdfest excluded). Think the only notable thing to say about this game is that it contains two head coaches who are in very fierce competition against each other to get fired earliest in the season

Then on Sunday we have Tennessee vs. Los Angeles Chargers in the second Wembley game of the season. Let's hope that this one is better than last week's blowout (are the the 2018 Raiders the worst NFL team to have ever graced London?)
Sunday's slate of regular games feature:
6pm
Buffalo Bills at Indianapolis Colts


Carolina Panthers at Philadelphia Eagles
Cleveland Browns at Tampa Bay Buccaneers
Detroit Lions at Miami Dolphins
Houston Texans at Jacksonville Jaguars
Minnesota Vikings at New York Jets New England Patriots at Chicago Bears

9pm
New Orleans Saints at Baltimore Ravens


Dallas Cowboys at Washington Redskins
Los Angeles Rams at San Francisco 49ers (also known as The Hamburglaring)
SNF
Cincinnati Bengals at Kansas City Chiefs

MNF
New York Giants at Atlanta Falcons

I hope that everyone enjoys this wonderful weekend of sports and that everyone tries their hardest and plays in the spirit of the game.