Don't think my mum would fit tbh
Had a dream where I met up with someone from school who I haven't thought about in 20 years. He looked like he did at school but I was an adult. Not at all creepy, feeling very zen.
Tbh I don't mind the kids running around and giggling and stuff, it was pretty much only him I could hear though because I can't state just how loud he was doing it.
don't get me wrong, great that he's out there playing with the kids and I look after a 5 and 2 year old two days a week - I absolutely know it's bloody hard work.

Ok you can be justifiably annoyed then
When are you getting your tickets? We've been struggling first thing on a Friday morning. Did manage to get some for the Vyne next weekend but that's not where we wanted to go.
Going to mottisfont, and it's not the most popular, so yeah, had no problems booking.
I would do that when I had exhausted all other options (also lol at me having the energy for that hahaha)
Morning
Went to the beach again last night for sunset and it was so beautiful. Calm sea but was a little break around the west pier people were surfing and paddle boarding. Dogs playing in the surf. Incredible light. Was all golden like California, then went pink like Miami in the 80s. None of my photos came close to doing it justice so I won't post them. It made my very happy
Then I went home and watched The Silence of the Lambs whilst eating curry. 10/10
Looking nice again today. Gonna have another coffee and some toast then go bike
I had a dry night last night and so now is a good morning to go for a run. Then say hello to my parents from outside and then back to my flat for film watching as usual.
Probably will go for a Deliveroo etc. but will go for something light like a Subway instead of a McDonald's or a pizza. Fascinating stuff planned today.
Another day pressing my nose against the window waiting for my mid life crisis to arrive even though it's estimated for delivery tomorrow.
Maybe play some Mario too.
Mick Hucknall was in my dream.
So that's how I slept, thanks for asking.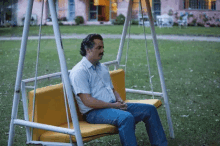 My second ever concert was Simply Red. The first was Michael Jackson (Bad tour). Both at Wembley Stadium.
A very dull fact about BMS1.
I've decided. I'm moving to Zaragoza
IMPORTANT UPDATE:
I have ordered a cold frame.
Had a fully insane dream that @elthamsmateowen had been lumbered with effectively babysitting Mariah Carey while she was touring the UK and he carried on having to arrange dinners for her that A and I went to.
Really fun at first but like weeks in every night was another dinner with Mariah and Emo was getting increasingly tired/agitated
Really wore us all down. Thanks for nothing Carey
Had weird, weird dreams last night too.
First involved climbing up (?) a quarry and then trying to get down using a big unsteady pile of breeze blocks and woke up at 4am like AHHHHHHHH.
Second one was gross and involved epimer
I share a birthday with Mariah you know