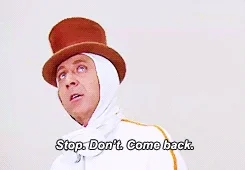 Pretty good pounds quid to song ratio
I like them


We're going to Slam Dunk anyway so will probably make a weekend of it. Never seen NOFX and they'll probably have some good Fat Wreck bands supporting.
Tempting, have seen them and they were very good in London about 10 years ago.
Sacked them off at Slam Dunk a few years back due to train issues, which was a shame. Shoes and White Trash would be a blast I reckon.
Not sure I can be bothered with a festival slot, plus I heard they suck live
It isn't a festival slot, its the day before. But the thought of going to the site twice in two days is offputting
Ah I see, thanks. Just realised Temple Newsam is where I saw them first in 2002
Pretty tempted for young me. They were ace the only time i ever saw them and assume they'll be going full party for these last shows. Probably won't be able to afford it though
Just want to say, 40 years for them is great going and (mostly) the same line up as well (Fat Mike, Melvin and Smelly always being there and El Hefe's been with them since 1991.) A proper mainstay of that era and scene of punk rock, so it's a shame to see them go.
although conversely, them not being on the actual line up is part of the reason putting me off. Temple Newsam isn't that hard to get to but it is a bit of an effort and if I'm going onthe actual day, two trips is going to be a bit of a pain. I can also understand why they want their own show but they used to have their own stage at Slam Dunk and for quite a compact festival site, it does an excellent job of making sure stage sounds don't bleed into each other and each stage feels like its own little show. I saw them last time they headlined but I was not arsed - coming to the end of the day, my mate who I was meant to be heading back with rang me to say they were in bed already and I stupidly didn't take so much as a hoody, so obviously it pissed it down for a load of the day. Walked off about 20 minutes in to beat the crowds home
2019? It rained on and off at Hatfield that year. Organisation was fucking shocking that year, massive queues for booze, stage sound was awful in places. Sounds like Leeds was slightly better.
Yeah that was the one - thought it was longer ago than that! I've never had any issues with Leeds tbh - it's a bit annoying its now in a field rather than through the city like before but the bar queues are usually fine, often quite big but they go down rapidly, same with trying to get out. The only annoyance I have with it is that its almost impossible to get any signal at all so if you need to get hold of someone, good luck
Yeah me too, I looked back and thought "2019? No way." Bloody Covid. Yeah Leeds sounds so much better organised than the Hatfield one, just felt really off and loads of phones got nicked apparently.
Ha, yeah we had the signal issue as well, basically the group I was in just said "right, meet at these spots near these stages if you get lost and someone will be at least one of them." Three of my mates just set up a little spot at the stage that had all the Tony Hawk bands on and didn't really move so we could always find them. I remember watching most of the stuff on the Dickies Stage for some reason.
Hatfield one used to be at the Uni which was fine for the most part.
Anyone want to talk about how great NOFX are then? Favourite albums, songs, etc.?
Forgot how stacked 2019 was! So many great bands I missed - Angel Du$t, Bad Religion, Pagan, Touche Amore, MIcrowave, Employed to Serve, Knocked Loose - yet I somehow saw Atreyu…