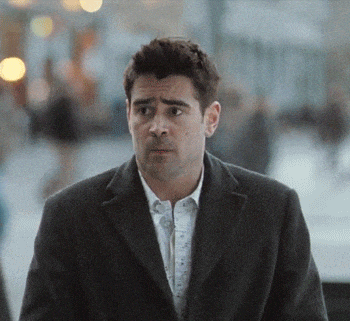 I'm prescribed the chlorhexidine stuff and I'm not supposed to brush within 12 hours of use. It's only one week a month, though.
My teeth are in super bad condition on account of genetics, a terrible horrible no-good very bad dentist when I was but a child, and persistent lack of insurance growing up. Mostly the insurance thing.
I thought the filth thread was a Thursday thing.
twice a day, obv
manual (bamboo) toothbrush
whatever toothpaste is on offer
have a filling
had a root canal a few years ago after my teeth started moving about and I got an infection, was fine really

this was painful. Broke half a tooth playing football (of the American variety), never felt worse pain in my life.
I snapped an incisor during a p-chem exam and then couldn't get to the dentist until the next morning. It's when I learned that one's tongue is the Homer Simpson organ of the human body. Would not stop poking at the jagged sharp thing all damn night long.
"What's this? Ow!"
"What's this? Ow!"
"What's this? Ow!"
"What's this? Ow!"
Stupid tongue.
Manual bamboo toothbrush but I do have an electric I use sometimes, variety of hippy toothpastes or those tooth tabs (although my teeth seem quite stained from all the chai so got a bit of arm & hammer whitening on the go at the moment), interdental brushes but only until they run out as I hate the plastic waste, planning on buying some of that charcoal natural floss that's packaging free.
Hate my teeth. Want a brace.
whatever is on offer, obviously
i had a bamboo toothbrush and it was shite
all the bristles would fall out and it only lasted like a month tops before i had to chuck it
maybe i need to try a different brand?
Glad to see I'm the only Crest entry. I've used it all my life, but now you can't get it in the shops and I have had to resort to ordering it in bulk on Amazon (which of course means they've won).
So I'm glad there isn't some secret high street Crest shop that I've never been in that everyone buys their Crest from whilst laughing at me.