100%
90-99%
80-89%
70-79%
Less than 70%
Depends what you mean by productive. I've cycled 700 miles, but other than that my productivity has been limited.
Don't think I've been over 70% productive in my life
If you count all my DiS time as unproductive then my productivity is terrible. However, I'm exceptionally productive when I do have work in front of me, so…
Oh, and always have a bit of productivity in reserve, just in case
honestly have so little to do at work at the moment. Finished a couple of projects 2-3 weeks ago and have almost nothing to do…next big project won't get up and running until at least December when funding clears, if it does.
Good job nobody really understands what I do at work or how long any of it takes.
Less than 70% but the category above just to look better in the work survey (even though it's anon lol)
Busy season is over until the Christmas run-in so I'm slacking off massively, although I did design some postcards yesterday.
also had my appraisal on like Monday and my boss was all "you've been working so hard and are such an important member of the team"
was like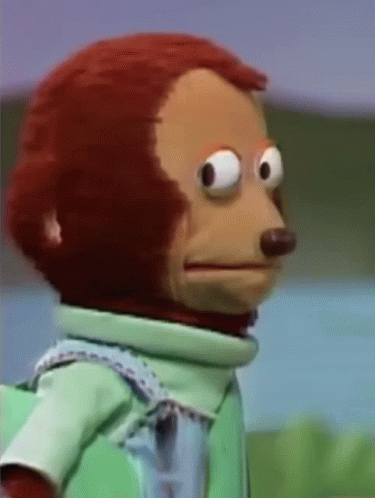 I always have the fear that whenever I have a meeting with my manager that I'll get pulled up on my usage, but I get the same as you. I've now been asked to look at some other teams to help them become more productive

Couldn't sleep the other night so went for a run at half five in the morning. Turning into everything I hate.
The only thing productive about me at the moment is my cough!! (Producing phlegm)
Having fun with the [redacted] People's Survey too, then?
the happiness questions are pretty blunt, eh
"how much do you feel your actions matter" fuck off pal eh, chill jeez
"The people in my team genuinely care about my wellbeing"

Done quite a few of "those jobs you put off" at home. But not all of them.
As for work well I've hardly done anything most of the time, but that's pretty normal. I have been fairly productive in the last couple of days, but mainly because my main task was telling other people they'd fucked up, which is something I both enjoy and am good at.
The Queen messed my productivity up big style, I can't concentrate when NEWS is happening (which makes this whole time period we're living in tricky)
Got a pretty productive spot on my face right now
I have liked every post in this thread.
Productivity levels are high.