State of this (contains fatphobia)
" He's a fucking knob end. I don't like him. There you go. There's someone I would work with. I'd fucking slap him, or something."
Outside of the fatophobia there's something about how completely unnecessary and unprompted this was that makes it hilarious to me.
Seriously, I love both the Jam and the Style Council but it's pretty telling a man who spends excessive amounts of time with Noel Gallagher gets triggered by men wearing makeup in 2022.
That's Entertainment came on the radio yesterday and I thought to myself "This is so, so shit" and now I feel vindicated.
I've always absolutely hated that song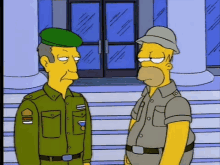 I was thinking the generous interpretation of this is that he is someone without a sense of humor trying and failing to be funny in a grumpy old man way. Probably just an idiot though, either way a bit tragic that he's aping NG.
Not that I know him or anything but find it bizarre that anyone could hate Robert Smith to that extent
Back in the midsts of time I was a bit bemused as to why RS was so snarky about Morrissey.
So yeah I'm going with RS is almost certainly a gbol.
Does someone have an album out that needs promoting?
Just had a look on the BBC. Yeah, "In The City" by The Jam.
Looks like there might be a bit of history
Be quite something if this is about a grudge he's held since 1985.
And these comments are the best he could come up with.
Paul Weller is the purveyor of some of the most boring music i've ever heard in my life, therefore any opinion he has is pretty much invalid and irrelevant. Particularly when compared to pretty much anything Robert Smith has put out.
Enemies with Paul Weller AND Morrissey? Yup, I know whose side I am on

Robert Smith is in a very elite group of famous people (see also Keanu Reeves) where the more you find out about him, the more you like him.
Monday, you can hold your head
Tuesday, Wednesday stay in bed
Or Thursday send e-mails instead
It's Friday I'm in love