50% of my verbal communication is quotes from some war film or other.
Yep, that too.
Also:
"Does he mean me or that?" (the Monkey)
"You've got a moustache" - "I know"
we basically speak entirely in hot fuzz quotes
I often refer to the place I'm about to leave as a "pee-pee soaked heckhole".
i say 'so long stink town' a lot.
Simpsons ones mainly boil down to: Aurora Borealis! (or anything - "at this time of year?!" etc etc), that's why you're the judge and I'm the (w/e), no it's the children who are wrong, and Simpson - you diabolical.
mine:
'oh lah di da mr french man'
'i can't believe I ate the whole thing'
'and so we enter end game'
At the beginning of the films they only had veggie ones (free guac though), but about midway through they were ecstatic to discover that carnitas ones were once again available to order.
oh yeah 'i'm never Xing again'
'Oooo X'!!!
la dee dah college girl comes up occasionally
I've got one of these on my bed
There's a line in the film From Beyond where the guy says "Soooo beautiful" and he's got this thing protruding from his head. Like so…
So I say that to my bf, and use the light as the protrudy thing. Yep.
Also, if I cry the bf might say "no more tears please, it's a waste of good suffering" from this GBOL -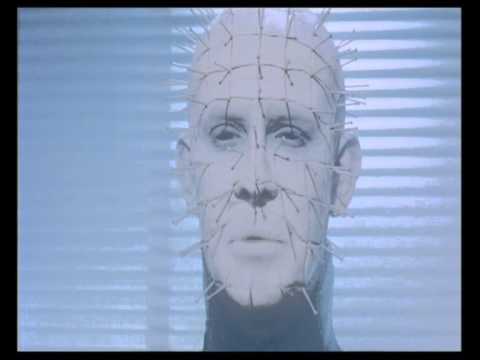 Oh shit I forgot "Boo you whore" and tbh pretty much the entire script of Mean Girls
"No it doesn't" when someone says something smells or similar.
"Outta my way, jerk ass!" while driving and overtaking someone.
"Da fuck???" (Sopranos)
"Touche Monsieur Pussycat" (Tom & Jerry)
'So long stinktown', whenever I leave any place.