the vinyl mixes might be alright actually, have only heard them once so can't remember well, but definitely remembered preferring the standard versions.
in terms of later stuff i mostly think it sounds better in the studio (seeing as MES could be a bit messy/sloppy live). exceptions would be Blindness as mentioned above, and some stuff from Reformation is much better away from the album's lifeless sound - that Glastonbury set opens with a pretty fun version of My Door Is Never whereas the album version is fairly lethargic, and I've seen a couple of really good live versions of the title track, i remember the version from the 6music Festival coverage a couple of years ago being an absolute blinder.
haven't listened to quite as much early live stuff but quite a few of the Peel Session tracks are definitely better than studio versions (even if Peel stuff isn't quite live). Most notably New Puritan and Athlete Cured.
really hate that Warsaw artwork. noticed it's being reissued for Record Store Day with a much less awful cover.
never really got around to Fat White Family properly before (aside from 'I Am Mark E Smith') but enjoyed that album. didn't dig the Insecure Men album at all though.
the Moaning album is great. hadn't heard of them but it was playing in Fopp in Manchester the other week and had to check it out.
scanning through the other thread has reminded me you could do worse than this great Peel session as an intro actually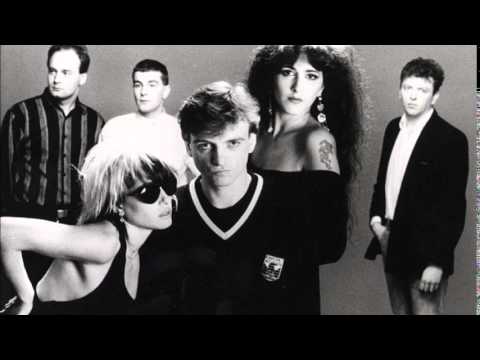 Ah okay will keep that in mind when I actually get round to Reformation (got Witch Trials & Unutterable on rotation this week)!
The Peel boxset was my first real entry point to The Fall - remember picking it up cheap and having it playing on shuffle, just being in awe of every track! The only two live albums I've really checked out are Live in Cambridge 1988 (which is quite poppy and has number of decent versions of some my favourites on their like 2x4, Shoulder Pads & Pay Your Rates) and Live From The Vaults Glasgow 1981 (which although isn't the best recording, it still conveys the bands energy plus that setlist is mint!)
Looking at this thread, at some point I imagine I'm going to have to have a conversation about The Fall…
this is now the Fall thread
Haha I was just going to post this… and this chat has been going on for a few weeks as well ha… total disregard to the OP tags
yeah there's a shitload of live albums on Spotify, a mixture of official and not-so-official i think. noticed you listening to that Cambridge 1988 one a few weeks ago and been meaning to check it out. Totale's Turns is decent and i think i've listened to Fall In A Hole at some point too, another great setlist. the live portion of Seminal Live is quite good but quite short, i've heard that the Live to Air in Melbourne and Icelandic ones are mean to be really good Hex/Perverted era ones so been meaning to check those out for ages as well. the Liverpool 1978 one is also on the bonus disc of Witch Trials but the sound is so shit it's pointless really. there's a couple of interesting early versions of much later tracks on Live 77 but i remember it sounding shite as well.
much later but the Last Night At The Palais album/DVD (all on youtube) from about 10 years ago has some good stuff including that video of Blindness i linked ages ago. i think the last official live album was the Live Uurop one which seems to be just made up of bootleg recordings of varying quality from different gigs plus a couple of studio tracks randomly inserted in typical Fall live album fashion. not very professional but i kinda like it as a snapshot of the era i started seeing them. also opens with a surprisingly decent version of Wings which i'm gutted they'd stopped playing by the time i saw them.
also in reply to the good live versions question i forgot this extended version of Mountain Energei from the Reformation-era yank lads (including Tim 'White Fence' Presley) goes off wonderfully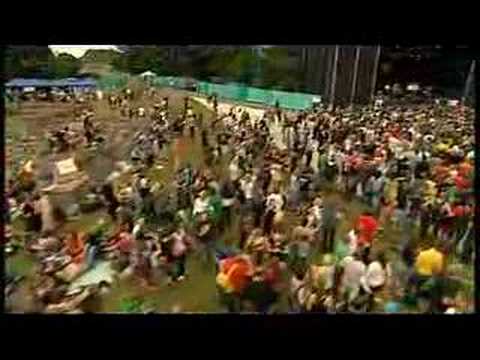 haha yeah SORRY EVERYONE. but tbf people used to complain non-stop about this thread being a load of images and nothing else so YOU'VE GOT WHAT YOU WANTED NOW
Sorry… just after posting a novel haha. Nah you're right this thread has been mauled for being a bit of a void so hats of to you and @WizardLizard for giving it a bit more substance… myself, I've no bones about just spunking my last.fm weekly and doing a bolt. That said I have been enjoying reading your twos back and forth
A Grand Don't Come for Free - The Streets
Musically probably not as consistent as Original Pirate Material, but for my money a more coherent album. Empty Cans deserves a mention in any conversation about greatest album closers.
Haha yeah apologises also! Was a tad conscious that all the Fall chat was clogging up the thread back to just posting the collages for now - well at least until I respond to Ic-Smic's reply above!
Yeah I reckon these were the ones that I was most interested in even though I remember in The Big Midweek, Steve Hanley saying both the Australian and Icelandic tours were a bit chaotic, so I wonder if that comes across in the recordings.
Had some of this on over the past week and yeah didn't really think much of the versions tbh, doesn't really capture how great Witch Trials is at all.
Ah cool, I had heard some good feedback about this one previously so will investigate further. Cheers!
Aye this a proper belter! Really amped up, locked in groove with a very focussed delivery from MES. Nice. I actually just finished reading Renegade and he spoke rather fondly of the guys filling in during the Reformation era (especially Tim - speaking of which did you see that there's a new DRINKS album on its way?) more so than many other past members anyway! Another thing I noticed whilst reading Renegade was that he mentions all the records bar The Unutterable, Code: Selfish and Cerebral Caustic, I guess he really didn't rate those ones at all which is definitely a shame if that was the case as The Unutterable was definitely one of the highlights from the 2000's (bar Pumpkin Soup and Mashed Potatoes which has got to be one of their worst songs in their entire discography!)
Strong contenders for AOTM in those Yo La Tengo & Young Fathers records. Will spend some more time with Now Only. Stuck on The Ed Dowie record again after picking up a ticket for his gig in May. The Olden Yolk album was a new discovery.
Yeah he seemed quite keen on them which must have softened him to the point of keeping their successors around until the end! Also had both Tim and Rob the bassist back as guests later on (Tim plays on a couple of tracks on Re-Mit and Black Roof on SLT was written and recorded by them both) and both of them filled in live a few times (Rob was filling in on bass when I Iast saw them) so surprisingly good terms. Saw this in a Presley interview a while back:
And this in The Guardian after he died:
Both quite sweet I thought!
Only found out the other week that Orpheo the drummer is in that band Edward Sharpe & The Magnetic Zeroes these days which is a surprising move. So they also seemed to buck the Fall trend by actually being successful after leaving the band!
I really like White Fence and Cate le Bon but the Drinks album didn't do much for me unfortunately. Felt like the songs just didn't really go anywhere. My friend loves it though and I'll still check out the new one.
I seen the second quote but hadn't seen that extract from the Tim interview before, you definitely get the impression of a good shared bond between the two. Glad to hear that Orpheo is doing well for himself too! I wonder whether the last line-up of the band will keep recording but under a different moniker…
Ah yeah I remember you saying that about their DRINKS project! Fair enough though. I guess for the meantime this record will suppress my appetite for albums from the day jobs!
apparently so!
http://louderthanwar.com/last-line-fall-announce-intention-carry-new-band/
i'll be interested to check out what they do, but as much as i like most of their Fall work i can't really imagine them doing anything particularly interesting without Mark. the bassist and drummer in particular seem to be really into hard-rock stuff like Motorhead, i imagine it will sound like New Facts Emerge but with a more ordinary 'rock' singer. i'm sure there'll be some good Greenway riffs though and good luck to 'em.
enjoyed the comment under the article saying
Fair play to them. Maybe they should call themselves TopLadsVeryProfessional