Think Senegal will win 12-0
Blimey.
Are you on the settee again, bud?
Sorry I cut across you and took the shot on myself, but you've been padding your stats for a while now tbf.
Ukraine are pretty good value, imho. Think the tournament would've been better with them in it.
Poland are shite, obviously.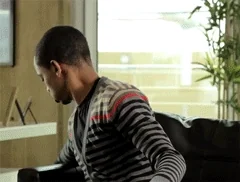 Sick of all the Poland bashing. Hope Matty Cash proves you all completely wrong
Aye, every bit of Wales I saw made me more annoyed they made it at Ukraine's expense. Brought nothing. Wayne Hennessey with the game of his life ffs.
Well France are the masters of shitting the bed even when they're already in the bathroom
They featured in the very worst WC game I've ever watched from start to finish, and I will forever hold a grudge against them and Switzerland for it.
2006! Even the penalties were hideous.
Pochettino just called Julian Draxler "that German guy"
He was his manager at PSG
Might watch a stream rather than listen to this bbc commentator
On 5 live they keep saying you can press the red button to listen to their commentary if you fancy. Not sure who it'll be mind, probs Chris Sutton

amazing
Is it even half-full for this game?
Lots of empty seats in this stadium.